16 June 2021
#VNAM2021 Competition Winners
Each year we ask Veterinary Nurses to organise events at schools, colleges and in local communities, and for patients and pets, to help educate the public and raise awareness about what Veterinary Nurses do. However, because of the restrictions placed on us currently, we had to remove the face to face interactions and competitions for #VNAM2021 this year were online and virtual.
The BVNA was once again overjoyed with the response to our #VNAM2021 campaign! The campaign ran for the month of May and was supported with daily posts and shares on Facebook, Twitter and Instagram. These called for Veterinary Nurses to submit videos, posters and photos that showed their roles, stories, career progression, diversification and special interests.
This year, the theme of VNAM was Sustainability, with the tagline; "I'm a veterinary nurse, and I'm human too!" Each week, the campaign focused on the 4 different pillars of sustainability (human, economic, environment and social).
There were 4 competitions for Veterinary Nurses and Pet Owners to get involved in this year;
Category A | Veterinary Nurse Recipe Poster – Design a digital poster showing the "ingredients" and "recipe" needed to make a Veterinary Nurse.
Category B | Virtual Bake Off – Organise a themed virtual bake off with colleagues and clients.
Category C | Recruitment Poster – Design a digital poster to encourage individuals to join the Veterinary Nursing profession.
Category E for Pet Owners | Take a picture of your pet and complete the sentence "I love my Veterinary Nurse because….."
We have really enjoyed seeing everyone's efforts!
Congratulations to all the winners and runners-up of our 2021 VNAM Competitions!
The lucky winners and runners up will receive 'Love to Shop' vouchers ranging in value from £25.00 – £50.00.
Category A for #VNAM2021 | Veterinary Nurse Recipe Poster
Winner – Jenny Lees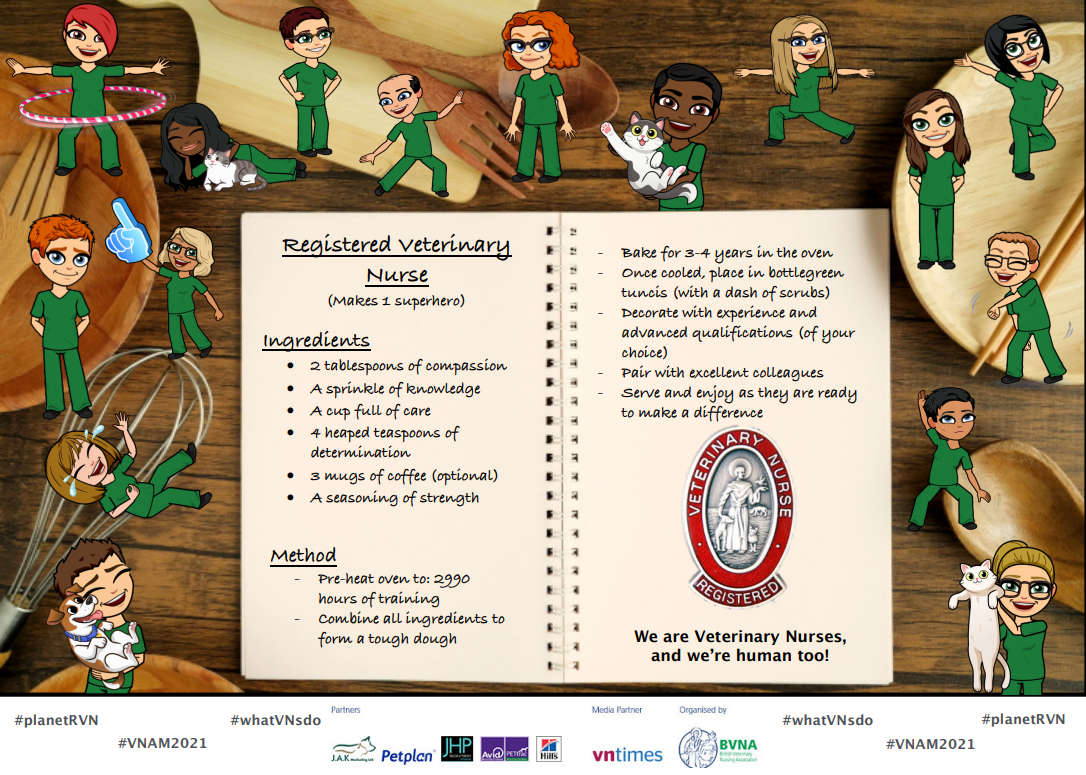 Runners Up – Kate Springham and Kate Price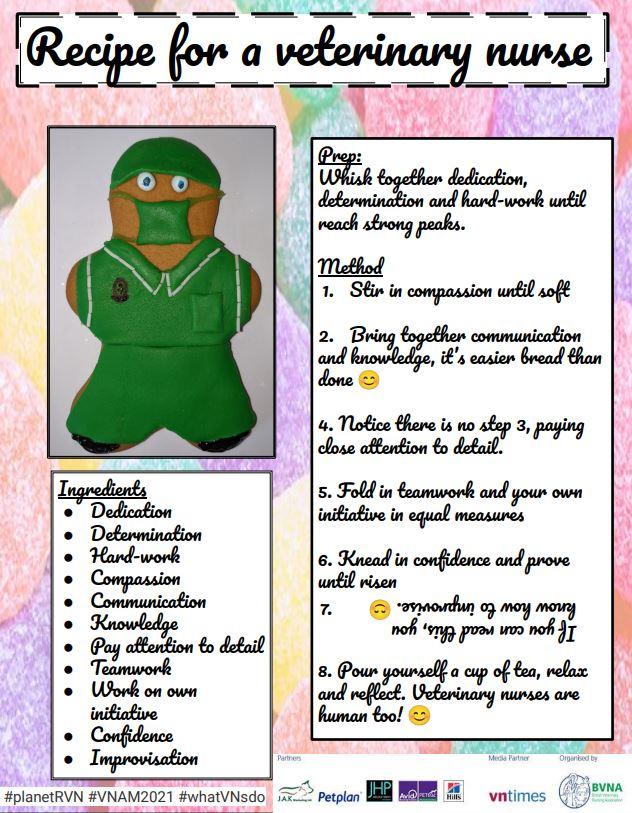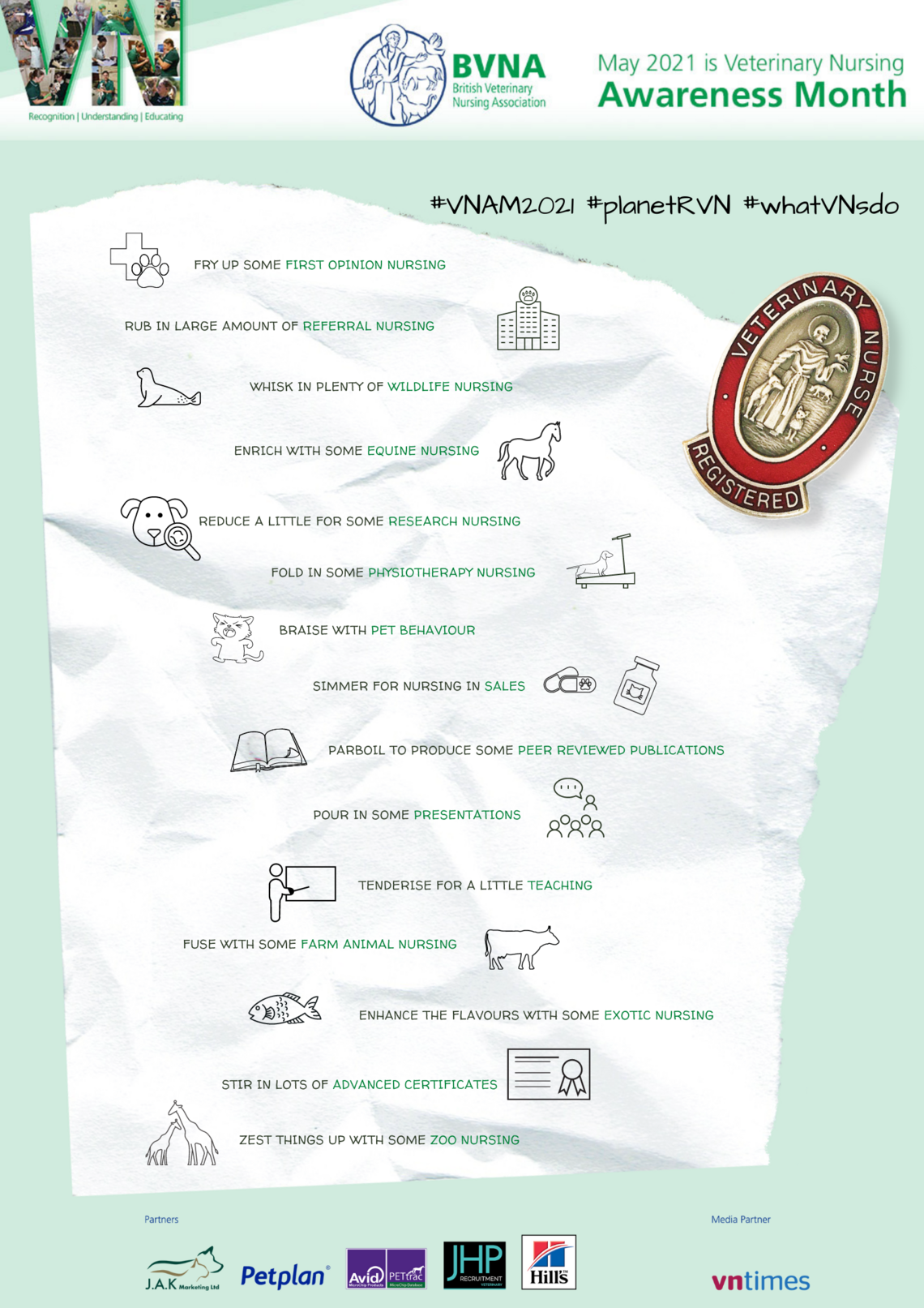 Category B for #VNAM2021 | Virtual Bake Off
Winner – Abbey House Vets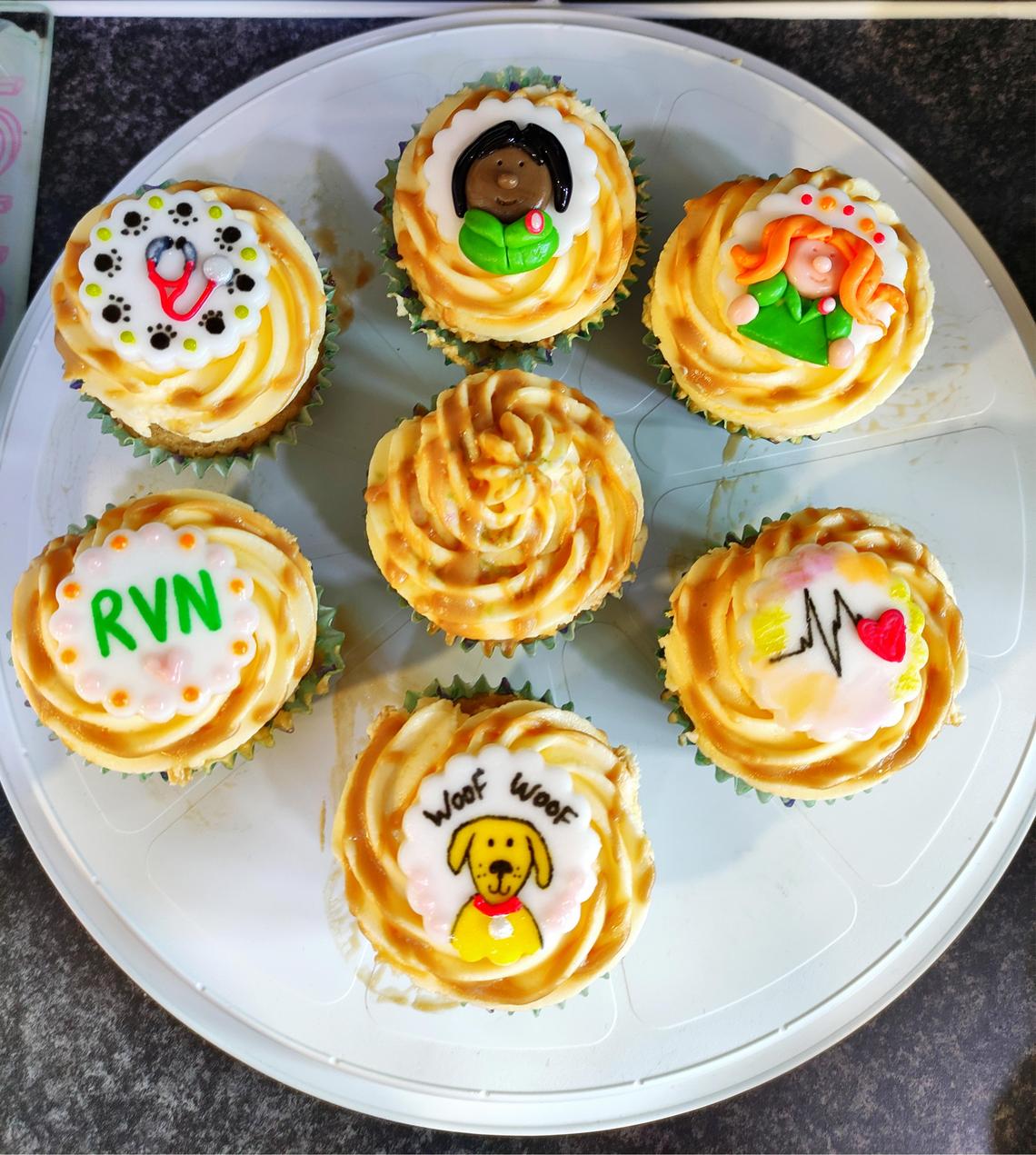 Category C for #VNAM2021 | Recruitment Poster
Winner – Georgia Lowe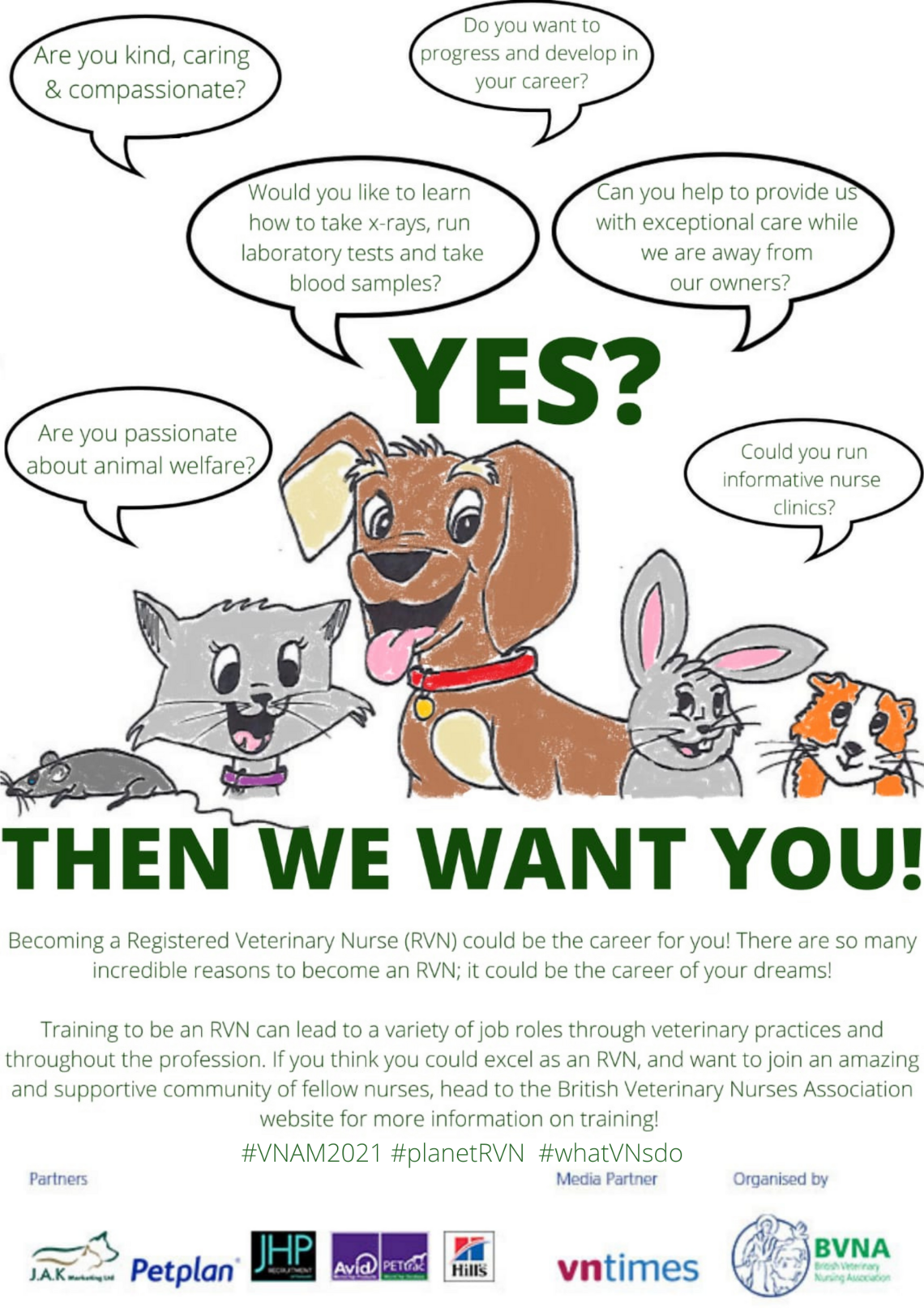 Runners Up – Rachel Israel and Sasha Fenwick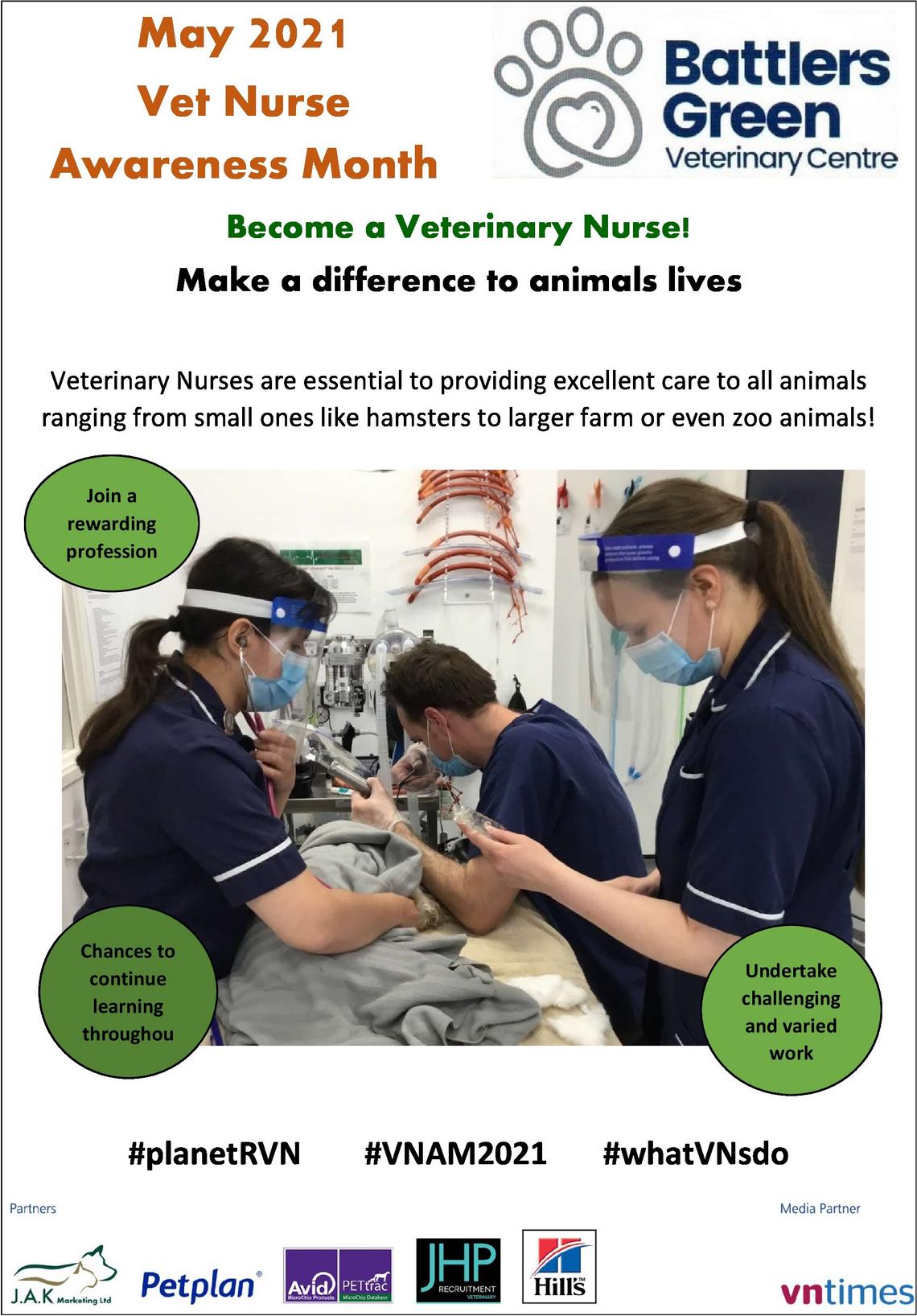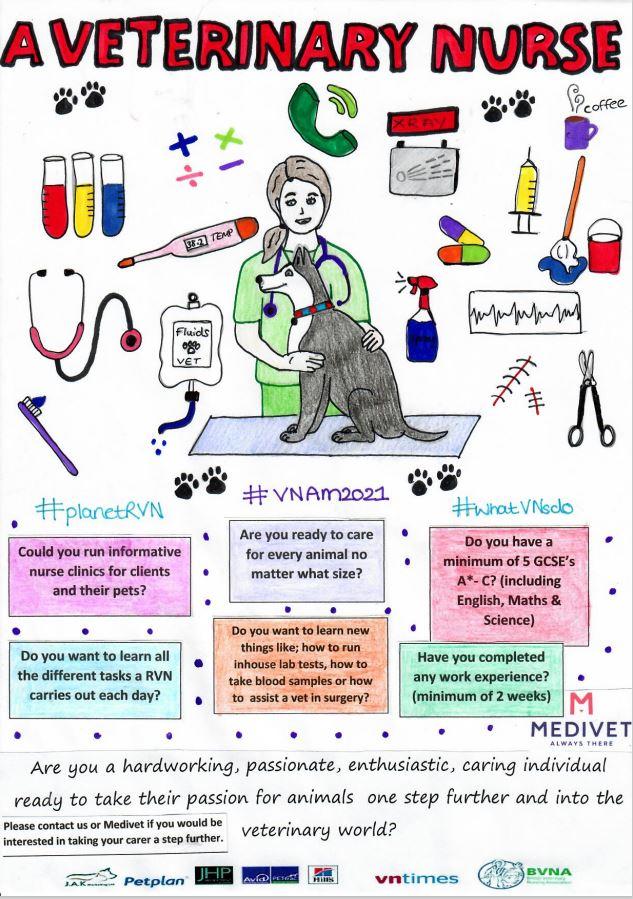 Category E for Pet Owners | Take a picture of your pet and complete the sentence "I love my Veterinary Nurse because….."
Winner – Lindsey Poolton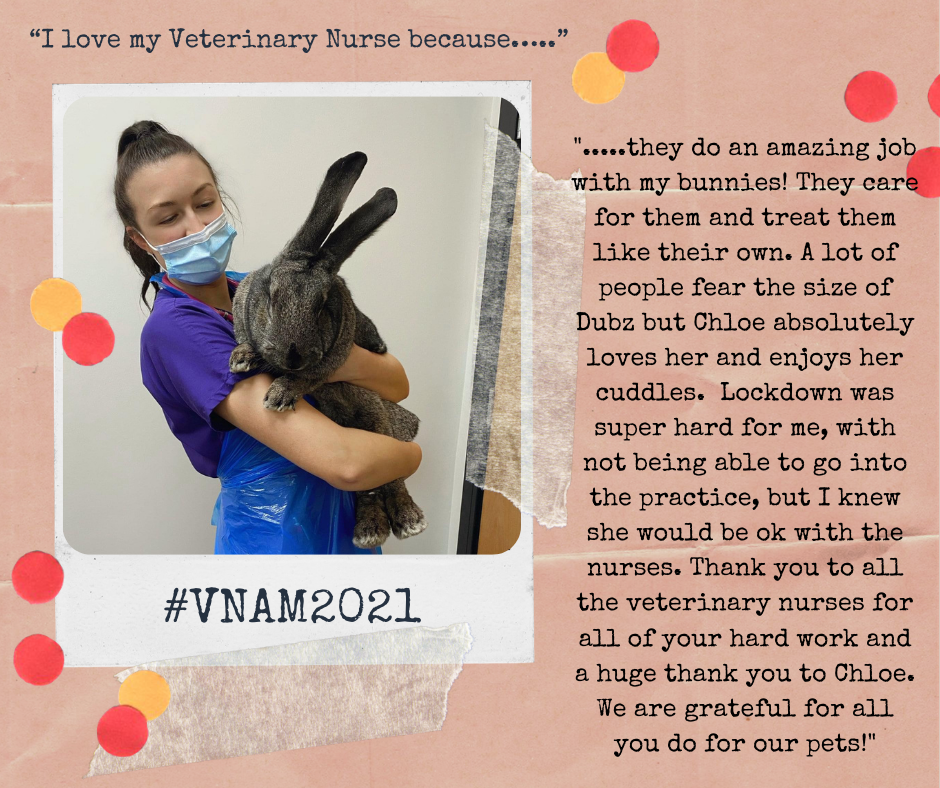 Runners Up – Jennifer Shen and Tina Bond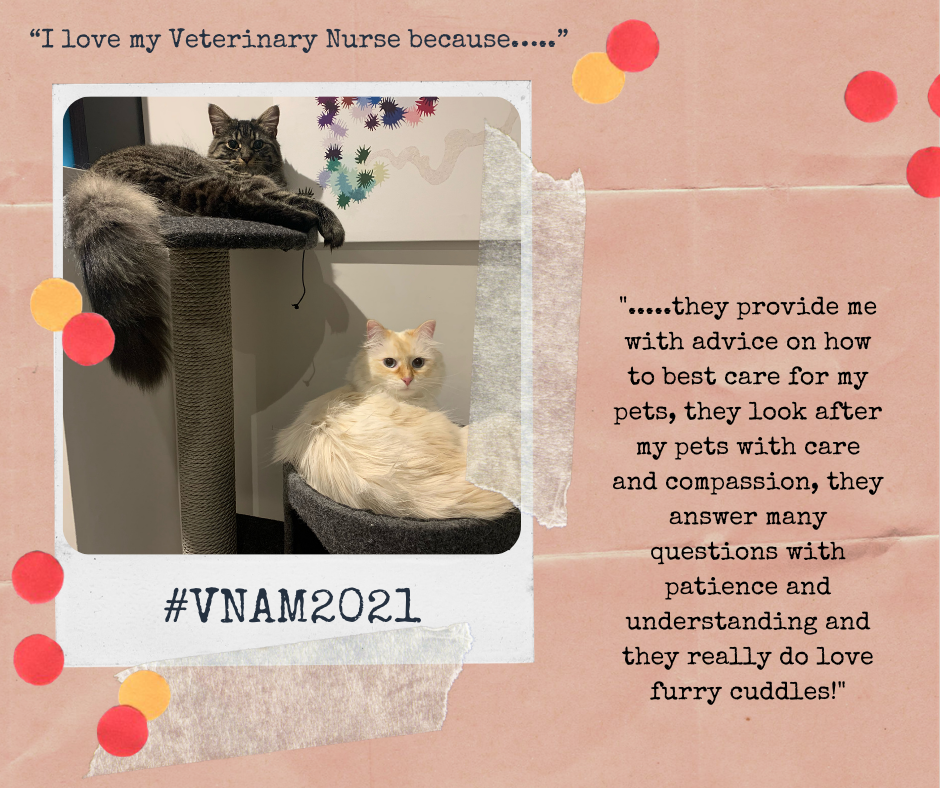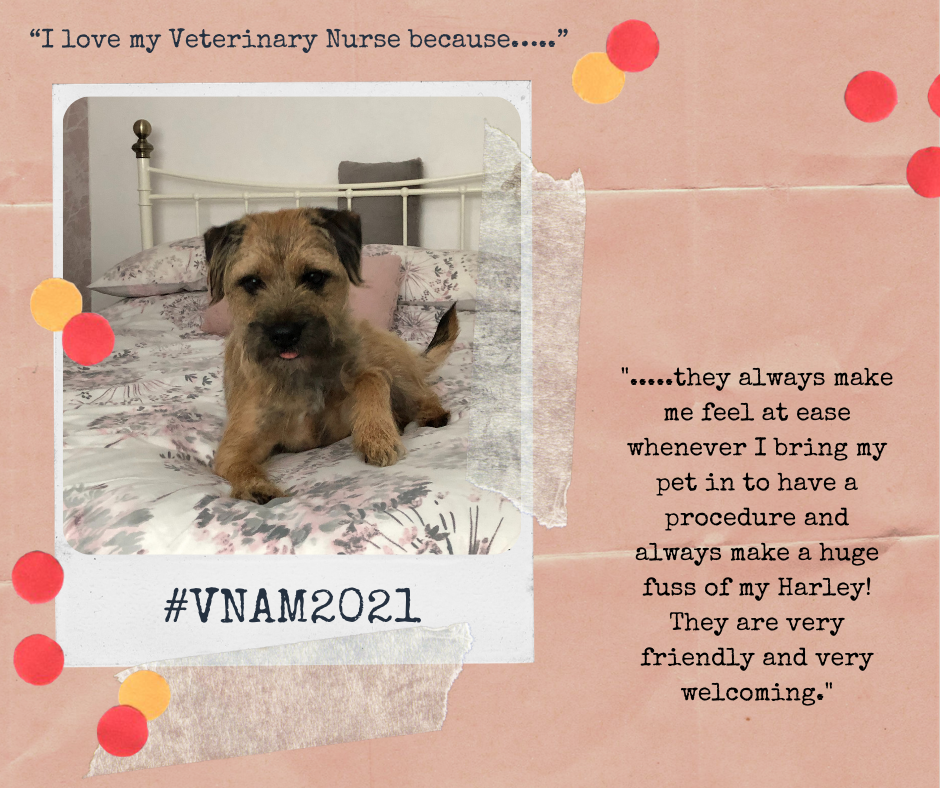 With thanks to our amazing partners of VNAM 2021;