Learn about BVNA
BVNA is the representative body for veterinary nurses. We promote the interests of veterinary nurses, and prepare our members for the challenges ahead.
Our mission statement and values
BVNA History
Find out about the incredible journey BVNA and veterinary nursing has undergone, hear from some of our industry mavens and see our history timeline.
This is where we are now in 2021 in the form of numbers!
54000
The number of veterinary nurses who have attended BVNA Congresses
56
Years ago, BVNA was established and continues to grow
19000
Hours of CPD gained watching BVNA webinars
432
Issues of the Veterinary Nursing Journal
4300
Students enrolled for BVNA's Oral Care Nurse Certificate training course
2540
Lectures at BVNA Congresses
Our Team
The Council
Made up of 12 full Members and 2 student Members, our volunteer council work very hard on behalf of our members.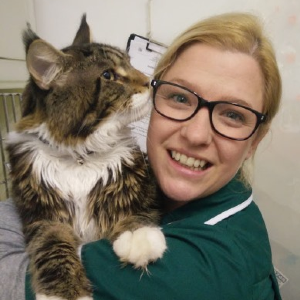 Alexandra Taylor RVN - President
RVN & BVNA President

Alex qualified as a veterinary nurse in 1997 and has a special interest in feline nursing. Alex has completed the ISFM feline nursing certificate, diploma, and advanced certificate in feline behaviour. Alex is currently studying towards gaining her advanced diploma applied animal behaviour (feline). Alex currently works as a locum RVN and runs her own company 'The Cat Nurse' where she offers CPD about feline nursing and behaviour. Alex volunteers for her local Cats Protection branch, helping to raise money for local cats in need. Alex has a particular interest in feline nutrition, behaviour and stress related diseases in feline patients. Alex has been a BVNA Council Member since October 2018. Alex is currently a member of the ISFM Feline Wellbeing Panel.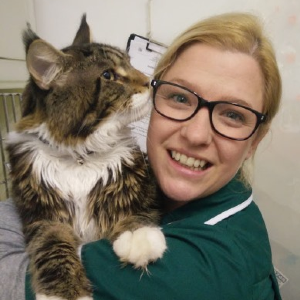 Alexandra Taylor RVN - President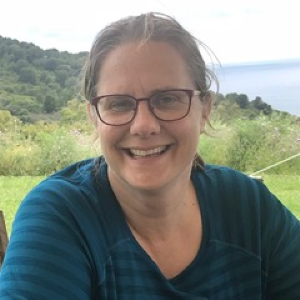 Charlotte Pace RVN - Junior Vice President
RVN & BVNA Junior Vice President

I have been a Veterinary Nurse for nearly 20 years and have always been passionate about providing a high level of care for my patients, and high quality education for qualified and student nurses. I believe it is time to use my passion, drive and experience to help veterinary nurses become the best they can be. To improve our profession and public awareness together.
I have worked in a variety of settings over the years. I qualified in general practice, worked in a referral hospital for 10 years, during which time I specialised in cardiology. I have worked in education since then, teaching degree and diploma courses, and these days, I also locum in general practice to get my nursing fix. I like to think that with the experience I have gained, I have a good grounding of what being a nurse is like, wherever you work. I believe that I am approachable, willing to help, and prepared to work hard. And of course, with our job, a sense of humour is vital!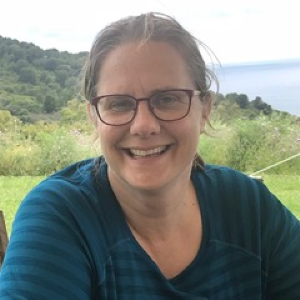 Charlotte Pace RVN - Junior Vice President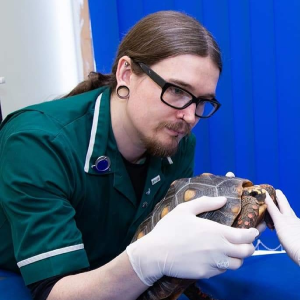 Craig Tessyman RVN - Honorary Treasurer
RVN & BVNA Honorary Treasurer

I have been working as a Veterinary Nurse for 20 years. During this time I have worked in small animal, emergency out of hours, both referral orthopedic and soft tissue theater and I am currently the senior nurse of an exotic only team, located in a busy multidisciplinary referral hospital.
During my time in small animal practice I was the head nurse and built my knowledge and skills in running both logistically and financially a practice and dealing with the challenges that can be faced on a day to day basis. I have been a clinical coach now for 8 years and I am enthusiastic about giving my knowledge and experience to future nurses. I chair an exotic and wildlife veterinary focus groups to implement best practice across an international board of members, as well as working closely with a rabbit specific group.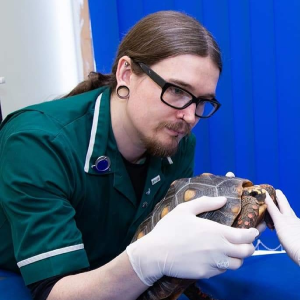 Craig Tessyman RVN - Honorary Treasurer

Jack Pye RVN
RVN & BVNA Council Member

I qualified in 2018 and had always been in small animal first opinion practices, I now work in a small animal 24/7 hospital and work only out of hours. I have a strong passion for emergency and critical care and I am starting my ECC certificate in October 2020.
My other passions in veterinary nursing are ultrasonography, exotics, ECC and anaesthesia. All of these demonstrate a variety of skills that veterinary nurses can do and further their qualifications with. I thoroughly enjoy learning new practical skills and carrying these out on a daily basis.
During my time on council I'd like to help promote the roles of a veterinary nurse and where their qualification can lead them, the possibilities are endless, raising awareness of what veterinary nurses can do is something I feel strongly about and that we are a profession in our own right and a valued part of the veterinary team.

Jack Pye RVN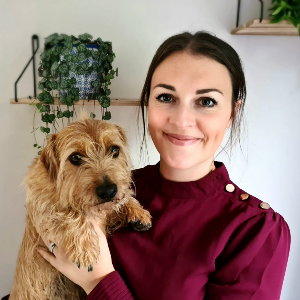 Jo Oakden RVN - Senior Vice President
BVNA Senior Vice-President & Practice Manager

Since graduating from the RVC in 2008 I have worked in a variety of small animal and mixed veterinary practice. Since qualifying I have completed the Certificate in Feline Nursing and a Certificate in Canine and Feline Veterinary Nutrition. I have two young children, and a small menagerie of animals at home that keep any 'free' time, busy.
I have worked with the BVNA as a regional Co-ordinator since 2014 and was elected onto BVNA Council in 2017. I am was BVNA President 2020-21 and am currently BVNA Senior Vice President
I am currently representing the BVNA within VN Futures as chair of the VNF Diversity & inclusivity group, the RCVS Legislation Working Party and Vet Sustain.
Outside of BVNA I am a business support manager for Vet Partners and work with exploring and supporting training for practice teams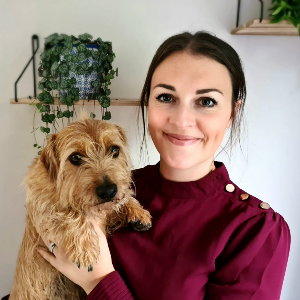 Jo Oakden RVN - Senior Vice President

Kim Rathbone RVN
RVN & BVNA Council Member

My name is Kim and I am your new BVNA Regional Coordinator for the Midlands. I am very much looking forward to providing CPD events and already have a few topics I wish to cover, however I am open to situations as well.
I first started my career in Lancashire as a Veterinary Receptionist and it was from doing this role I wanted to become a Veterinary Nurse so I made the decision to change practices to start my Nurse training, however my husbands career changed all that and it brought us to the West Midlands so I changed practices again only this time to a referral practice, after only a few months they decided to put me through my Nurse training and I was so excited. So I qualified in 2012 and after a year of qualifying I went back to 1st opinion and become a Consulting Nurse, team leader to the Vet Care Assistants and a Clinical Coach. I now work at a local practice as an RVN and Clinical Coach and wish to progress to a Head Nurse role sometime in the future.
I have 2 Guinea Pigs called Neville and Rodney and a rescue Budgie called Ziggy. I have been with my husband for 18 years (married for 6 years) and have bought a house. I enjoy reading, walking, swimming, watching movies and socialising with friends in my spare time. I also love CPD and you will often find me catching up with webinars or listening to the latest podcasts in my free time.
I look forward to booking events for the Midlands region and helping support the BVNA.

Kim Rathbone RVN

Lacey Pitcher RVN
RVN & BVNA Council Member

Having been in practice since 2008, I have had the pleasure of working with a variety of inspirational veterinary nurses. To me, veterinary nursing is more than simply a job and I would like to empower and inspire other veterinary nurses to find their niche and strive for more. We are a diverse group of people with our own strengths and those should be championed. I currently sit on BVNA council and work as part of the RCVS Mind Matters Initiative team

Lacey Pitcher RVN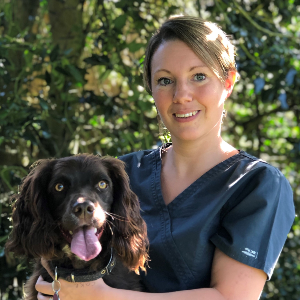 Lyndsay Hughes RVN - Honorary Secretary
Director of Animal Operations, RVN & BVNA Honorary Secretary

I am proud to have been nursing for 18 years and have seen many changes within the profession but I feel that there is still a lot to do regarding promoting and supporting nurses. I am passionate about my position as an RVN and I am fortunate enough to have had senior and management positions in practice for the last 11 years. I am currently the only nurse on a board of Directors of a very busy independent small animal practice. My key areas of interest are supporting, developing and empowering nurses as well as promoting the nursing profession.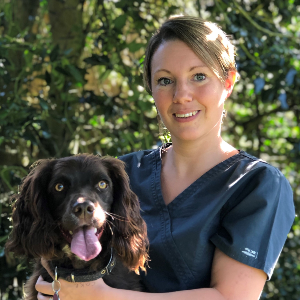 Lyndsay Hughes RVN - Honorary Secretary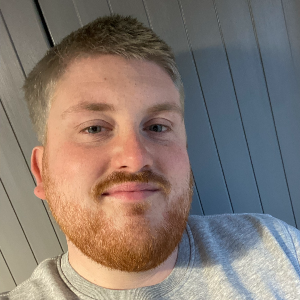 Macauly Gatenby SVN
Student and BVNA Student Council Member

BVNA Student Council Member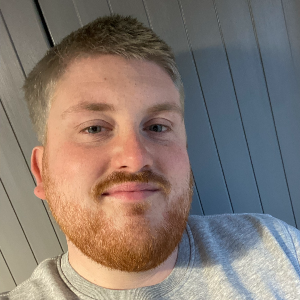 Macauly Gatenby SVN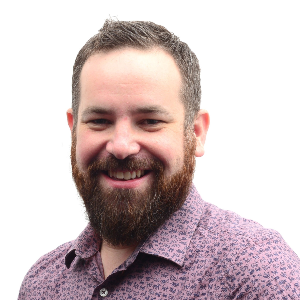 Matt Wright RVN
Registered Veterinary Nurse & BVNA Council Member

I have worked for several years in general practice but also a spell in a large referral centre. Initially my passion lied with the care of exotic species leading me to hold the veterinary certificate in nursing of exotic species.
Now as the a nurse of the Bury St Edmunds Veterinary Centre my career has moved into another direction. A passion for community nursing, leading into volunteering for StreetVet and supporting the care and welfare for animals and their owners in my local community.
I hope I can promote animal welfare at base roots, which intern will lead to promoting the profession of the veterinary nurse. Encouraging young people to peruse a possible career in the veterinary profession while always encouraging the on going diversity of our veterinary nursing family.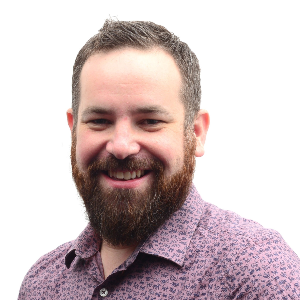 Matt Wright RVN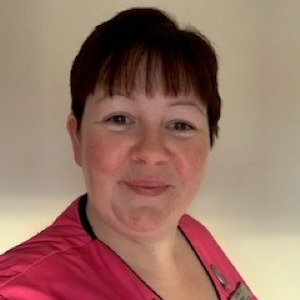 Rebecca Winter RVN
Registered Veterinary Nurse & BVNA Council Member

Registered Veterinary Nurse & BVNA Council Member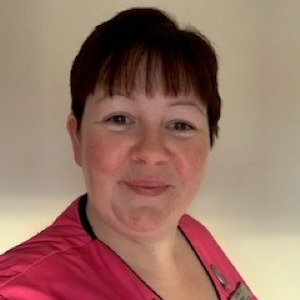 Rebecca Winter RVN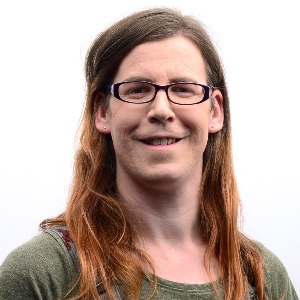 Samantha Payne RVN
RVN & BVNA Council Member

I qualified in 2009 and since starting as a student I have experienced first opinion, large charity practice and management positions. My passion for nursing is as strong now as it was when I first started.
My passion was for ECC and theatre practice. I currently have a certificate in emergency and critical care. As time has gone on my passion has changed towards a more client based practice. Now practicing full time as a consulting nurse I am keen to see more practices bring similar roles in. I will be looking to do a feline based certificate in the future and help promote better health care for our feline patients.
During my time on council I hope to promote the role of a consulting nurse with community out-reach. Also promote diversity and inclusion within the profession and the community. I am keen to encourage more use of fear free practice and help nurses work towards best practice with everything we do. We all need job satisfaction and I want to see more nurses find this by aiming for what they need from their careers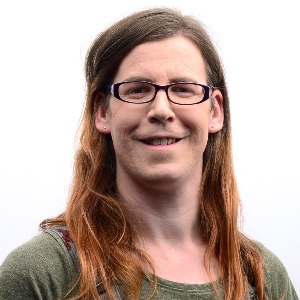 Samantha Payne RVN
Our Staff Team
A highly experienced and passionate team, driven by the desire to make BVNA the best it can be for its members.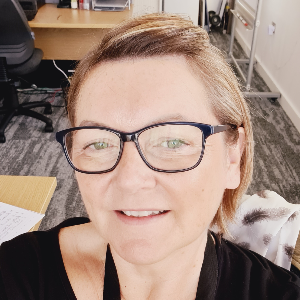 Angela Mariconda
Office and Accounts Manager

Since leaving school in 1982 I have worked for a variety of professions and always within an accounting role. I guess that's because I'm particularly tidy, methodical, and some would say, way too organised and that's probably why I enjoy accounts work so much.
I joined BVNA in 1993 with my main responsibility being book-keeper, however I quickly volunteered to take on additional tasks which included processing the association's membership and exhibitor bookings for congress. I enjoy keeping busy as well as a challenge, so over the years I have worked in many different roles with BVNA and in 2020 changed my job role again to 'Office and Accounts Manager'.
My main responsibilities are managing the associations accounts and finances, providing management reports and support to the Chief Executive, as well as managing the office, equipment and resources.
I'm always keen to help, provide advice and support from my working history and experiences. I have also made a large number of BVNA 'friends' over the years and I'm always on hand if someone wants to know anything about things such as previous projects, contacts, historical information, etc…I often say I feel like the Wikipedia of BVNA!
Outside of BVNA, I enjoy travelling with my husband and have been fortunate enough to visit some amazing places. As we are both qualified PADI Scuba Divers we enjoy this hobby together and have seen some weird and beautiful things below the waves which makes you realise that there really is another world out there!
We also both enjoy skiing and I've always enjoyed keeping fit, so took up running in April 2021 and now run three times a week with a running club. I also enjoy reading and socialising, as well as cooking and try to cook at least one new recipe a month.
I'm a great believer in finding what makes you happy. Life is precious, so love what you do!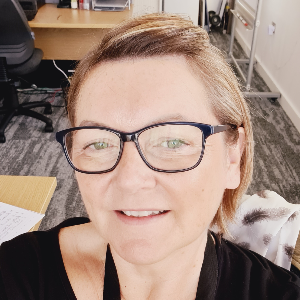 Angela Mariconda
Office and Accounts Manager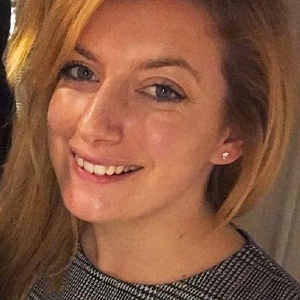 Charlotte Bullard
Education Manager

I completed my BSc in Equine Sports Therapy in 2014 and, after spending a year as a receptionist in a small animal veterinary practice in Suffolk, in 2016 I moved to work as a Course Assistant for an equine distance learning college near Newmarket. I quickly progressed to the role of Programme Manager, which involved overseeing and teaching predominantly equine veterinary nursing and equine therapy students. I loved experimenting with innovative ways of delivering teaching and online resources – and this led me to pursue the MSc in Veterinary Education at the Royal Veterinary College, which I'm due to complete in 2021.
I joined the BVNA in Summer 2019 as Education Manager, and I'm so lucky and grateful to have a role I absolutely love and which is a perfect fit! The main aspects of my work for BVNA include overseeing our CPD provision, and ensuring this leads to a real impact on professional practice plus future opportunities for development for our members. I also develop our Scientific Programme for our annual BVNA Congress, and finally I have established and continue to co-ordinate a VN Educator Network, which seeks to support UK veterinary nursing training providers and encourage collaborative working.
I live with my partner David in the depths of the countryside on the Suffolk/Norfolk border, and outside work I am most frequently found in wellies! I have a 7-year old Welsh Section D called Hazel, who I've owned from a 2-year old and have slowly started her ridden career since then. I'm infamously terrible at cooking (I'm not allowed anywhere near the oven at home), but luckily David is a great chef which makes up for it. I also love exploring other areas of the countryside in the UK – I will walk for hours as long as there is a good pub at the end of it!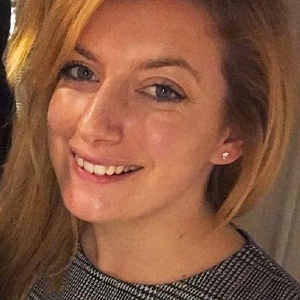 Charlotte Bullard
Education Manager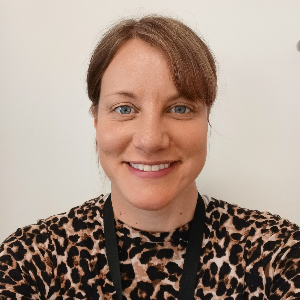 Claire Lavansch
Office Administration Assistant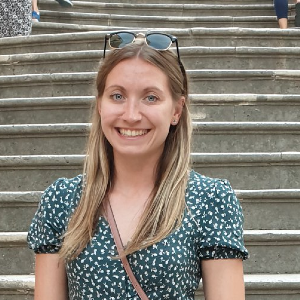 Danni Moeser
Membership Administrator

I graduated from University in 2013, where I studied Outdoor Leadership. I am very active and it is very rare that I will be sitting down not doing anything! I enjoy skiing, surfing, horse riding and running, and have previously completed several half marathons and recently a full marathon. I also love baking and travelling. I have been at BVNA since February 2019 and I am currently the Membership and Events Administrator. I am responsible for BVNA's membership admin tasks and I manage BVNA's social media platforms, while assisting with our events, projects and campaigns.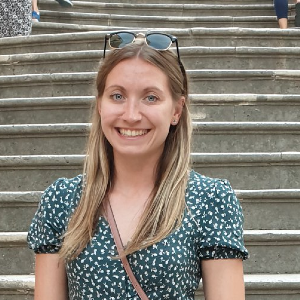 Danni Moeser
Membership Administrator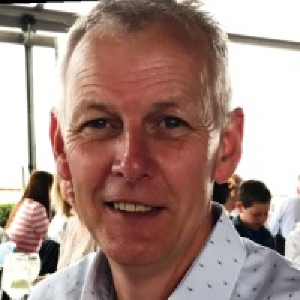 Huw Jones
Chief Executive Officer

I joined the BVNA as Chief Executive in May 2020 during Lockdown!! A strange time to join but the members, officers and staff have been incredibly helpful and I'm looking forward to actually meeting them at some time soon. Before that I had 2 years at Age UK London delivering their Trusted Traders Business Directory and Insurance Products. This was very rewarding as it made a real difference to vulnerable older people, and I met the traders who all wanted to give something back to the community. Before that I was at the North London Chamber of Commerce where I spent 17 years, most of it as Chief Executive. This experience enabled me to use my previous experience in the private sector, and also gave me an insight into working for a membership organisation. The membership business model is unlike anything I had ever come across before during my time in the private sector!! However, I thoroughly enjoyed it as well as growing the membership, and providing a variety of events the opportunity to make a real difference to business, helping them grow and thrive in North London was very rewarding. Representing the views of members to senior influencers, politicians and partners to ensure future support is based on the needs of business.
Originally from South Wales I moved to London when I took up a position with Islington Council and have never moved back, London is my home. I now live in Crouch End North London, with my wife Sadia and my daughter Amelia. We can see Alexandra Palace from my house and are fortunate in that we are surrounded by many beautiful green spaces such as Hampstead Heath, Kenwood House and various local parks. We are quite an active and sporty family and try to be out most weekends. As a Welshman I passionate about Rugby although at school I never played. Being in the Millennium Stadium with 80,000 singing the national anthem is very moving. I do look forward to the 6 nations, and hope that the best team wins, as long as they are wearing RED!!
In spite of my busy lifestyle I manage to keep myself fairly fit and enjoy the odd round of golf, a weekly yoga class and a run when I can motivate myself to do it!! I enjoy the theatre, concerts, eating out and nice holidays and am hoping we can all get back to this sometime soon. I also like to read and as an avid people watcher I enjoy reading biographies, but having a young family means that this usually only happens on holiday. We don't have any pets, my family had dogs when I was younger. However, I will be looking to spend a couple of days in a practice after Lockdown to broaden my own knowledge and start to understand the real difference our fabulous nurses make.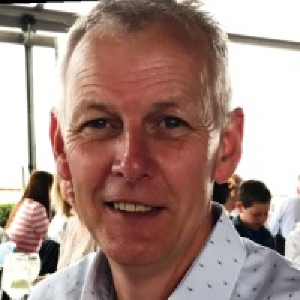 Huw Jones
Chief Executive Officer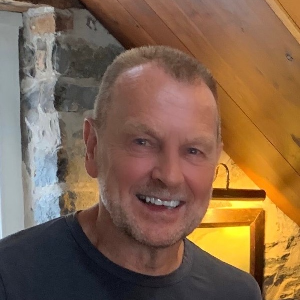 Kevan Bowen
VNJ Sales Manager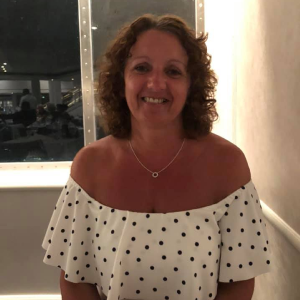 Lisa Brett
CPD and Events Executive

I have had a variety of administration jobs from Essex Police to Financial Times Publishing. After being made redundant whilst on maternity leave from FT, I started undertaking temping for an agency and my first assignment was at BVNA! A job came up about 6 months later and I have now been at BVNA for 24 years
Currently I am the CPD and Events Executive where I am responsible for the administration of our Oral Care and Infection Control courses and our Webinar platform. I also manage various aspects of BVNA Congress including the Exhibition and Vet Nurse Avenue, the Awards Ceremony and assist in the organisation and running of the entire event along with the rest of the team.
I have been married to Rob for 29 years and have 2 daughters, Jasmine who is 28 and a Paediatric Nurse at Great Ormond Street Hospital and Rachel, 24 who currently works in the retail sector but is looking at a change of career in Midwifery!
We have a French Bulldog called Ronnie and two goldfish who are named after named after West Ham footballers! I love being creative and you can usually find me making fancy dress costumes, carving pumpkins at Halloween, knitting children's cardigans and sewing dance costumes! For the past 15 years I have been attending street dance and tap classes and am a member of Harlow Running & Tri Club, this year I ran my very first half marathon!
I also volunteer at the local Dance School, where my daughters used to perform and I attend my classes, on the reception desk and work backstage during the many dance, music and drama productions. They have yet to get me actually on the stage in front of an audience; I think my daughters would die of embarrassment if I did!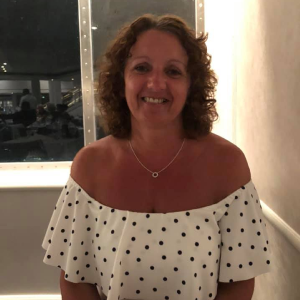 Lisa Brett
CPD and Events Executive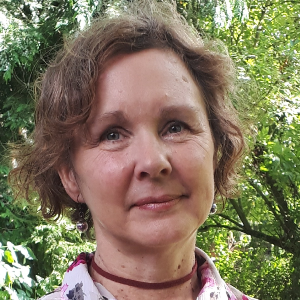 Nicola Ruedisueli
Head of Learning & Development

Nicola Ruedisueli
I qualified as a veterinary nurse in 1985 whilst working at Liverpool University Small Animal Hospital. I moved to Nottingham to work in an orthopaedic referral practise before moving to Mars UK for twelve years. During this time, I managed veterinary practices in the South West area selling clinical diets and educating vets and nurses on nutrition. I progressed to working as the veterinary nurse at the Waltham Centre for Pet Nutrition, then on to the Technical Helpline. After training veterinary students in clinical nutrition I moved to Nottingham Trent University to write the FdSc Veterinary Nursing programme in 2008. The course went on to become the highest recruiting FdSc VN programme in the UK in 2015.
In 2019, I jumped at the chance to become the Head of Learning and Development at the BVNA. The main part of the role is as Editor in Chief of the VN; overseeing the articles, mentoring authors and developing the strategy to grow the impact of the journal. The L&D department develops CPD that will enable BVNA members to increase the influence they have on nursing practice.
I still work in a local veterinary hospital on a weekend rota to keep up to date with my nursing skills. My husband worries about which animals I will bring home at the end of a shift.
I have two sons, two dogs, two cats, two chickens and a blue-tongued skink. When not looking after the animals I take a gentle jog around the village fields. I don't often confess to enjoying the original Star Trek series but I am often found watching Marvel films or Disney cartoons.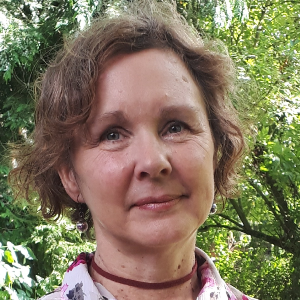 Nicola Ruedisueli
Head of Learning & Development

Fiona Andrew
Business Support Manager

Veterinary Nursing is a second career for me after positions in HR, Training & Development and General
Management I retrained as a Veterinary Nurse in 2001. I have worked in both mixed and dedicated small animal practices, education and industry, working in business development and as nursing Development Manager for a major pet food manufacturer. I was priveledged to be BVNA President for 2014 – 2015 and took responsibility for BVNAs governance review in the following years. I am currently Chair of BVNA's Advisory Board.
I currently work as a Business Support Manager for the Vet Partners group.

Fiona Andrew
Business Support Manager
Helen Farrant
Professional Development Manager
Lucy Evans
Veterinary Business Manager
Samantha Morgan Dipavn (Med & Surg)
VN Lecturer
How we work for you
Our staff, members and volunteers work tirelessly to raise awareness about the role of a veterinary nurse; to improve the pay and working conditions for veterinary nurses; and to create diversity in the profession through various projects and campaigns.
Find out more