30 May 2022
Q and A Session with Alison Clark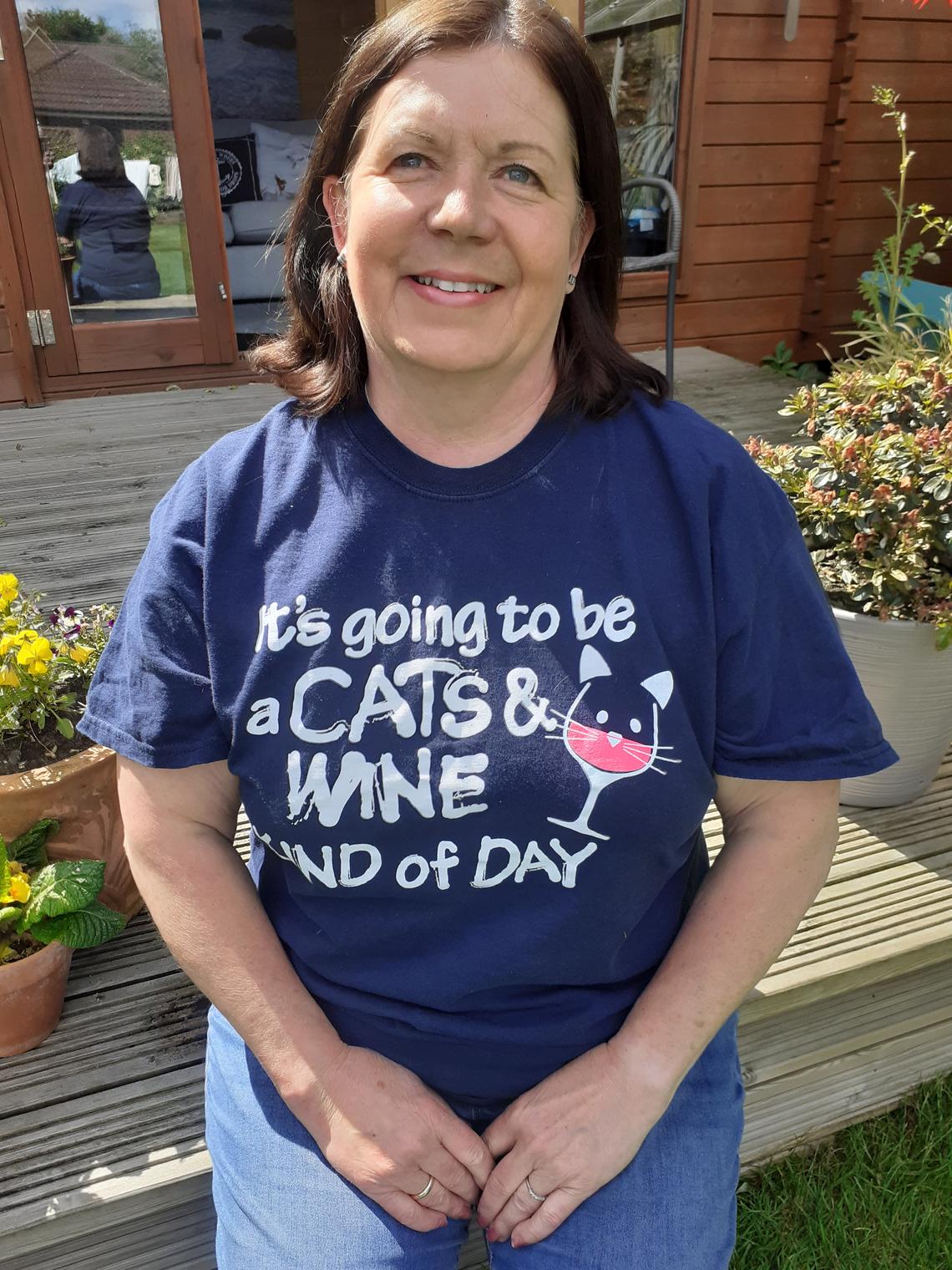 How did you get into veterinary nursing?
I was 11yrs old, my 'Uncle' had a Practice and I begged him to let me go out with him on his LA calls. My job was to hold x-ray plates for horses leg x-rays! Now look at my job title! H&S Advisor. Whoops.
Why do you think veterinary nursing is such as great profession to get into?
I think because you get a mixture of working with humans and animals.
What do you love most about your current role?
My current role is as H&S Advisor, I have about 70 practices to look after, a mixture of small, large and equine. I work with the most incredible of H&S professionals. Two of the team are also ex RVN's, this allows us to advise on H&S matters in a sensible way rather than the 'Clipboard' approach. Once you identify yourself as an ex RVN, you can see people visibly relax! I have been with my current company now for 16 months and have what I consider to be the best job in the world, they have allowed me to utilize my H&S qualifications and also my Mental Health First Aider Instructor qualification. I am able to offer H&S support and guidance for the practices and teach MHFA courses. My company is extremely proactive about peoples mental health, they talk the talk and walk the walk, most practice have a fully qualified MH first aid champion. I have also done further education courses on Fire risk assessment and currently studying for my NCRQ in H&S, something I never dreamed I would be doing at my age. I also have an amazing Manager who leads the team and keeps us all together.
What do you find most challenging about working as a vet nurse?
Cruelty cases.
What is your greatest achievements to date?
Being awarded an Honorary membership of BVNA.
How did you get involved with BVNA Congress?
I was a student at the College of Animal Welfare and my Tutor (Jane White) was involved with the BVNA at the time and she did a 'shout out' for volunteers to steward at BVNA Congress under the lovely chief steward, Daphne Shipman. When Daphne sadly passed away, I was promoted to Chief steward and have held that position ever since and am so proud to be a part of BVNA Congress. It is such a friendly Congress and I look forward to meeting my BVNA family and also the Exhibitors, many of who I can call my friends, I have known some of them for 'errrr, a few years'.
What advice would you give to someone who wanted to take the same career path as you?
Just do it. Make sure you have a plan B, unfortunately life likes to throw us some curve balls when we least expect it, hopefully you will never have to use Plan B, but useful to think about what you would like to do, just encase.
Where do you see vet nursing heading in the next 5-10 years – what exciting things are ahead of us?
I am absolutely in awe of our profession and the work that BVNA Council and the colleagues working in the BVNA office do to promote nursing. I love to see our Nurses consulting when I visit practices, something that never really happened in my day.
What would you say to a younger you if you had the opportunity?
I have been extremely fortunate to have loved all my jobs, nursing being the best ever, then teaching VN students, then switching to looking after people with my H&S role and MHFA qualification. Believe in yourself and be kind to yourself.
As this year's hashtag is #our profession our resilience, how do you stay resilient and what advice would you give to both new and not so new nurses in the veterinary nurse world?
I have a very supportive husband, amazing cat called Tom, a garden with 6 hedgehogs in…what more do I want?