19 February 2021
Launch of Diversity & Inclusion Group Strategy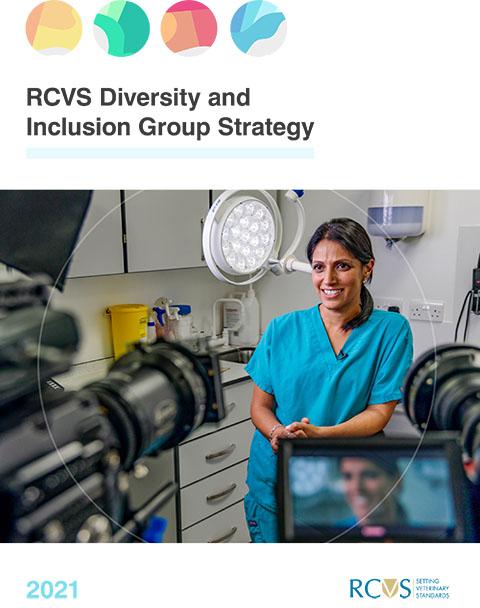 Members of BVNA Council are part of the RCVS Diversity & Inclusion Group [DIG] set up to continue breaking down the barriers in place in the selection, recruitment and retention of veterinary professionals, and to encourage more diversity within the profession.
The Group meets 3-4 times per year with a range of issues discussed including race/LGBT/disability, diversity and equality within the work place.
Yesterday, the RCVS launched the DIG Strategy, setting out how they will work to help create veterinary professions where everyone can flourish and which have no place for discrimination.
Our President Jo Oakden says:
'Diversity and Inclusion is so important in our profession: it is something we all need to play a part in adopting and supporting. BVNA is proud to be part of the Diversity and Inclusion Group, as well as the Good Workplaces Working Group – both striving to encourage a more inclusive and sustainable profession. We need to demonstrate that our profession is accessible to everyone from all different backgrounds. We need to shake off the stigma we have of being an exclusive profession. It takes engagement from us all to drive this change and make our profession more welcoming and nurturing.'
Download the DIG Strategy here.
If you have any feedback or thoughts on this, please email bvna@bvna.co.uk.