2 March 2021
National Careers Week – BVNA Regional Representative Kim Rathbone shares her story
Look out for the BVNA booth at the National Careers Week 2021 virtual event taking place from the 1st to the 6th of March! 
When I left school, I didn't know what I wanted to do: all my friends went off to college whilst I went off to seek work. I was prepared to do anything and started collecting glasses at the local pub, helping my dad or my sister on the ice cream van; I even did a stint at Macdonald's and a bakery.
I then pursed a career in Sports and Recreation and became a life guard – first working in a local hotel in the spa centre and then at the local swimming pool. I quickly realised this was not the career for me with no progression within the industry, but I thought it was too late for me to begin a new pathway as I had no GCSCE's – so what could I possibly do?
I started a job working part time at Tesco, whilst continuing to work at the local pool to help out and that's when I heard someone mention working with animals, and I knew at that moment that's what I wanted to do!
I attended college doing an Animal Management course which allowed me to discover veterinary nursing: that was what I wanted to do and this was going to be the career for me. It wasn't easy though: I needed to re-take Maths and English and find a veterinary practice that was a training practice and then prove to them that I could do my Student Veterinary Nursing training.
Finally, at the age of 28, I started my training in a multi-disciplined referral hospital and successfully qualified two years later in 2012 at the age of 30. This was a big deal: I found my career and I could not be happier.
Veterinary nursing is not just a job for me: I love what I do and I enjoy learning and experiencing different things every day. During my career as a veterinary nurse, I have worked in referral practice where I took an interest in Diagnostic Imaging; I then moved to a first opinion practice where I became a Consulting Nurse, utilising my skills in a completely different day and educating the public on their pet's needs. I now work at a local practice and I am furthering my education in Emergency and Critical Care. I volunteer for the British Veterinary Nursing Association as a Regional Representatives organising CPD events.
Who knows what the future holds for me, all I know is … I am happy doing something I love and can't wait for what is next.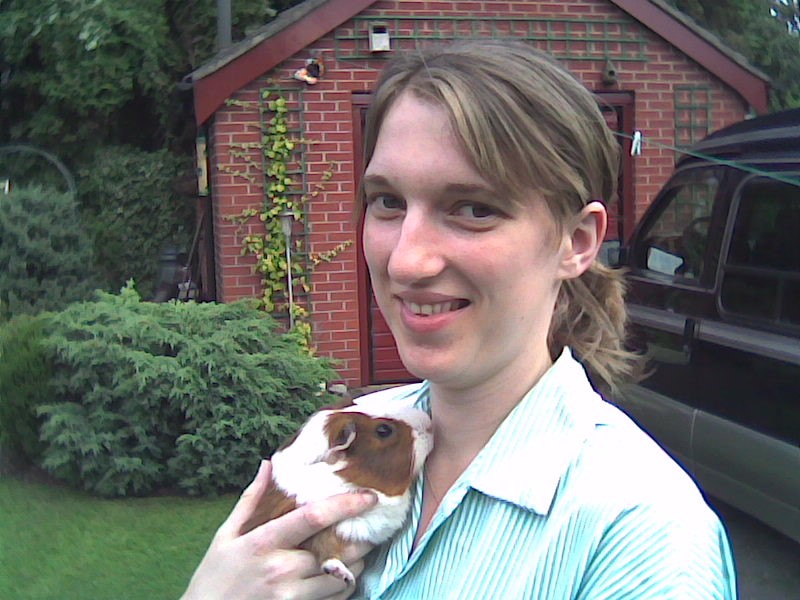 Look out for the BVNA booth at the National Careers Week 2021 virtual event taking place from the 1st to the 6th of March!
At the moment, we've all had to adapt and we hope that young people who have an interest in or would like to find out more about a career in animal welfare and veterinary nursing, will go to the #NCW2021 event website and visit our booth. Our booth has information and a video on the training required and routes that can be taken to become a veterinary nurse and describes what work and activities a veterinary nurse carries out.
If you're a parent or young person, you can find out more about how the virtual event works here where you can find booklets and guides such as The Parent's Guide to Careers, An introduction to Careers Week and The Future of Work Guide. There are also activities for young people such as a Skills Builder Benchmark self-assessment tool, signposting to Not Going to Uni website and many resources that young people and parents may find useful.
BVNA have our own Learning & Development team who can help with any questions about a career in veterinary nursing. Email bvna@bvna.co.uk and ask your questions or visit the booth at #NWC2021.