21 July 2022
Make a difference to animal welfare: Become a trustee of the Animal Welfare Foundation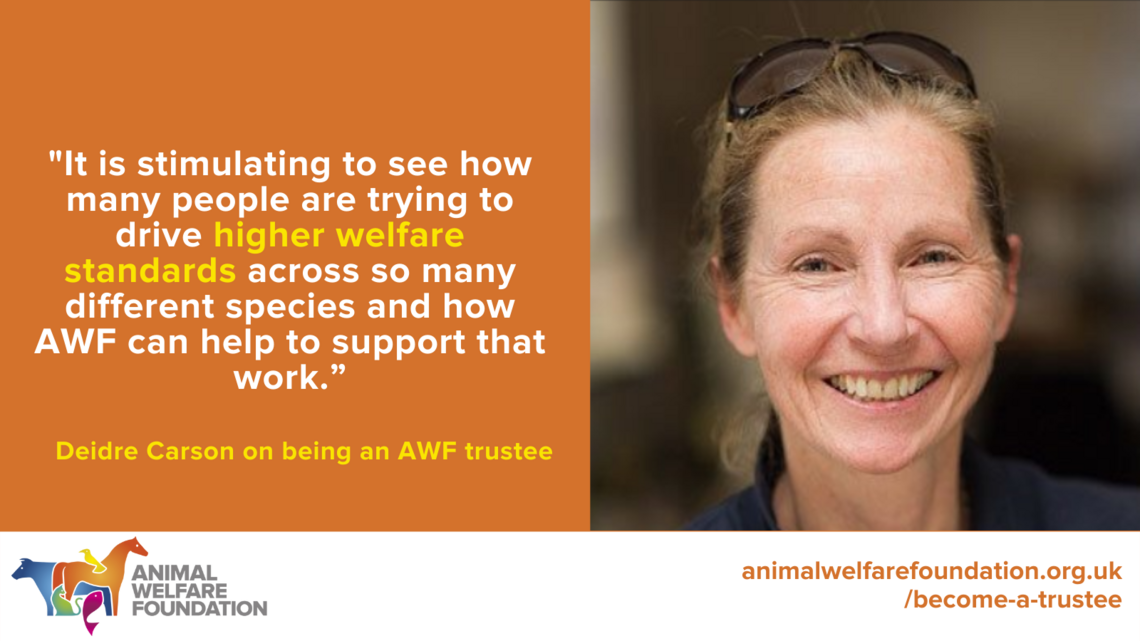 Veterinary nurses are invited to apply to join AWF's Board of Trustees
BVA's charity, the Animal Welfare Foundation (AWF), has 4 to 5 new positions available on its Board of Trustees. AWF particularly welcomes applications from veterinary nurses as well as other veterinary and animal welfare professionals from across the UK, who work in any area from primary care through to academia and the commercial sector.
Trustees play an essential role in the charity's operations and help to drive the charity's mission to improve the welfare of animals through research, education and debate.
The Board is responsible for providing strategic direction to achieve its mission and ensure good governance. AWF trustees play a very active role in the charity's work, so this is a wonderful opportunity for a qualified veterinary or animal welfare professional who is keen to use their expertise towards giving animals a better life.
Applications are welcome from anyone with a serious interest in AWF's work and the skills, passion and time needed to help tackle animal welfare issues.
Julian Kupfer, who has a background in mixed practice and is AWF's Chair of Trustees, describes being a trustee as "rewarding, as you know you are making a demonstrable impact on improving animal welfare in the UK as well as the most fantastic opportunity to keep learning. If you can contribute the time, share your knowledge and want to make a meaningful contribution to the charity's work then we would encourage you to find out more and apply."
The deadline for AWF Trustee applications is 9am on Monday 15 August 2022.
To apply or for more information such as the role description and person specification, visit; https://www.animalwelfarefoundation.org.uk/become-a-trustee/.
To find out more about AWF, visit; www.animalwelfarefoundation.org.uk