23 November 2020
Incredible Vet Nurses Recognised in Hill's Veterinary Nurse Awards 2020
Veterinary Nurses from throughout the UK have been recognised in the annual Hill's Pet Nutrition Nurse Awards, following their inspirational and dedicated work to overcome unexpected and unique challenges this year.
The prestigious awards, now in their sixth year, recognise individuals in the industry who go beyond the call of duty and make a real difference to the animals they care for – from senior support to weight management.
Fi Marjoram, Nurse Programme Coordinator at Hill's Pet Nutrition commented: "At Hill's, we know that nurses are the lifeblood of everything we do and achieve in Veterinary Practice. We'd like to say a huge thank you to everyone who entered our awards during this very 'unusual' year. It has been a challenging year for everyone, but as expected, the commitment and dedication shown by vet nurses around the country has not wavered and we are thrilled to give them the recognition they deserve."
Caring for elderly pets presents a very specific set of challenges. That didn't deter the winners of the Senior Support Nurse Award category, who were commended for going the extra mile to deliver outstanding support and care for senior pets and their owners. Both Jane White of Abbey House Veterinary Hospital in Morley and Becky Smith of Wilton House Vets in Guisborough were worthy runners-up, winning £250 worth of Love to Shop vouchers along with their trophies. The winner of the Senior Support Nurse Award 2020 and £500 worth of Love to Shop vouchers is Laura-Jean Hammersley of White Cross in Coulby Newham.
As many vet nurses will know, it's not always easy to have an honest and productive discussion with a patient about their beloved pet's weight. The Managing Weight with Excellence Award therefore recognises the hard work of an individual nurse or nursing team who have played a major role in helping pets achieve and maintain a healthy weight. The two runners-up, who will receive £250 worth of Love to Shop vouchers, are Alex John of St James' Vets, Swansea and Becky Smith of Wilton House, Guisborough. The winner this year, Heathside Veterinary Surgery, Southampton, is a practice team who have demonstrated the importance of working together as a unit. In addition to their trophy, the team received £500 worth of Love to Shop vouchers in recognition of their hard work this year.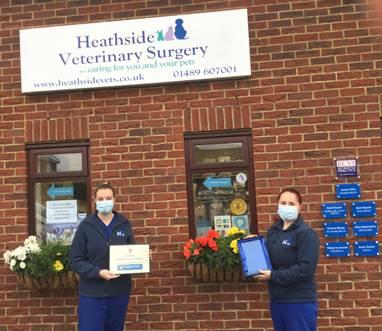 Fi Marjoram continued: "That's not to say the pets themselves shouldn't be congratulated for their efforts as well! Our Canine and Feline Slimmers of the Year demonstrated the willpower and perseverance needed to get themselves into great shape (with the help of their nurses and Hill's food, of course)."
The winning dog first entered the awards last year, and has continued their weight loss journey into 2020, losing an incredible 40% of their start weight. Becky Smith of Wilton House Vets, Guisborough helped Willow Mason go from 27.5kg to 16.5kg, using Hill's Canine Prescription Diet Metabolic.
Helping cats slim down is particularly tough, as they are free to roam and eat wherever they choose. Despite this, the feline winner has shed an astounding 48% of their start weight, going from a whopping 14.4kg to a more manageable 6.9kg. Taken care of by the fantastic nursing and reception team at Pennard Vets Allington branch – and on a diet of Hill's Feline Prescription Diet Metabolic – the winning cat is Timmy Howell.
Along with their trophies, the winning pets will each receive 6 months-worth of free Hill's food.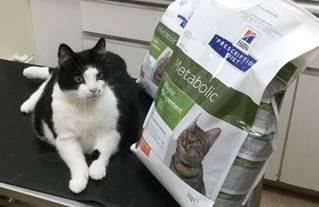 If you know a Veterinary Nurse who deserves recognition for their hard work, or if you're a Veterinary Nurse and proud of something you've accomplished, then be sure to enter the 2021 awards. We're already open for entries. Speak to your local Hill's Territory Manager for more details.
Willow before and after: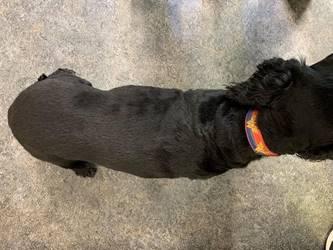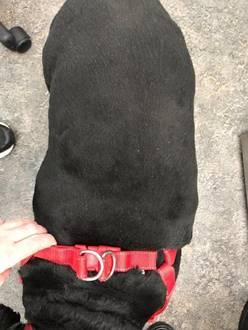 Timmy before and after: