27 July 2022
DIWP Role Models – Lisa Winkle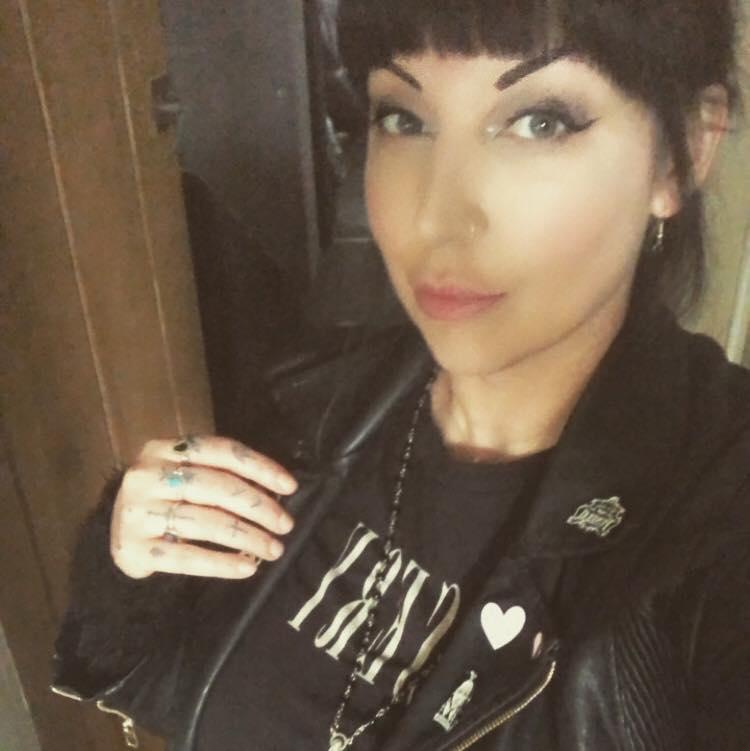 I have worked in veterinary practice for nearly 18 years, starting my professional career in 2004. The first practice was a lovely old vicarage in a beautiful little town, where I did my veterinary nurse training. After eight years I felt I had achieved all I could and it was time to move onto pastures new.
The thought of a new place and new people was daunting. The new practice was very busy and rather different to what I had been used to; everyone was welcoming and after a few weeks I had settled in well.
Fast forward six years and I had been promoted to the senior nurse with a lot of responsibilities. We were a busy thriving practice and I took on the role of training students amongst my other daily duties. Out-of-hours on-call became necessary, so I also shared that with another nurse. Some weeks I would find myself working in excess of 60 hours.
I carried on, believing that it was necessary and that if I didn't keep my head up and 'march on' I would be thought badly of or be 'letting the side down'. I find that in this profession we often feel that we cannot show weakness or ask others for help. We somehow feel unable to admit that we aren't coping or are feeling overwhelmed and exhausted.
I have to admit that my own mindset did not assist me well. I have always been very stoic and just 'got on' with things, refusing to admit defeat or delegate. I think a lot of you can relate. However, my passion for the job and the animals kept driving me onwards.
One Thursday morning I went into work as normal, bracing myself for another crazy shift. But things were different – something had shifted within me. I felt strange, as though I was in a dream like trance, my colleagues were talking to me, but I just wasn't registering. I felt a pounding in my chest and I started to struggle to breathe. I felt like the walls were closing in on me. It was a panic attack and I was terrified. I went straight to my head nurse and asked if I could go home.
I had finally reached my breaking point. On the drive home the thought crossed my mind to steer my car into oncoming traffic… Instead I drove straight to the doctors and asked for help because I knew things were bad.
Many of us don't reach out because there is still a fear of admitting you are struggling, still a stigma attached to those suffering from mental health problems, meaning people suffer in silence, and it's taking lives. I hit rock bottom and to be quite honest it's the lowest I have ever been. I don't, in any way, blame my practice for anything, they simply did not have the support or resources and they did the best with what they had.
I talk openly and honestly about my struggles. If I can help just one person reading this then I have achieved a win. There is always hope and help if you reach out and ask. I came out of it the other side, but there were times when I wasn't sure that I would.
I took a prolonged period off work, which was incredibly hard. I eventually returned to the practice but just knew I couldn't find the balance that was right for me, so I decided to leave the profession to decide on the next chapter.
I took on various jobs in retail and did a few locum shifts when I felt able to. This felt less pressured and suddenly I found a balance that supported my mental health. But I have always loved veterinary nursing, it felt such a shame to move away completely.
Strangely, it was around this time that a job notification popped up for Joii Pet Care, a veterinary care app that enables vets and vet nurses to work remotely and flexibly to provide affordable pet care to UK pet parents. Using innovative technology in this way just seemed perfect as I could choose my shifts around my life, get great job satisfaction from interacting with pets and owners daily and be around a team of people who were also focused on improving mental health issues in the industry. The co-founders are on a mission to create a culture that is cohesive and supportive; so while we all work remotely and across the world we communicate often and I feel part of a team that cares about its customers and colleagues.
I have recently taken on a new role to push forward the company's mental health and wellbeing approaches. I am now happy, healthy, content and in a job I absolutely love. I am living proof that you can turn things around, no matter how desperate things might seem.
Why is this happening?
This job … is hard. It's emotionally draining, the expectations of clients are often unrealistically high, we have to deal with difficult and sometimes even aggressive pet owners, we aren't paid enough, nurses are in short supply and we see death more than we would like to (and carry that burden daily). It feels like the list is endless.
You see the thing is, we remember every patient we save and every patient we lose. They stay with us. Our hearts and lives are so invested in this job, more than pet parents probably realise. They only see a very small part of what we do. That's not entirely their fault, I feel it's not publicised enough, all they see in the media is the 'happy' side and nothing of the blood, sweat and tears that go on behind the scenes.
In practice all too often, veterinary professionals seem to put sanity and mental health last on the list. If we aren't at our best and firing on all cylinders, mentally and physically, how can we possibly provide their pets with the gold star service they deserve?
I am pretty certain that if pet owners understood the pressure and strain we are sometimes under and how that could potentially impact the welfare of their animals, they would think twice before complaining or abusing us via social media platforms. One negative comment can do a lot of damage to a person's mental health.
The good news is that I can see improvement as awareness is slowly shifting and things are getting better. But I feel more still needs to be done. I am extremely fortunate that the company I currently work for are 100 percent behind improving mental health within the veterinary industry and are an absolutely exceptional supportive and understanding team. We all attended the MFHA mental first aider course – something I strongly believe should be instigated into all practices. Early intervention is key, so having people on hand who can recognise the signs and support, encourage, and be a source of kindness, is critical.
Vets and nurses are taking their own lives at an alarming rate, consequently destroying the lives of the people that love and care for them. It's an epidemic. It has to change, there is no choice. We need to stand together, raise awareness and protect our profession. The public can help us, they just don't realise it yet.
Here are a few tools that helped me when I was struggling. I feel that practices really need to incorporate these into a working day. Mindfulness, meditation, yoga, reiki, Self-care (we forget this in our quest to help others), knowing and understanding your limitations, exercise, talking (it's okay to ask for help) and speaking with professional counsellors.
Working for Joii Pet Care has really opened my eyes. It is possible to help the animals we so deeply care about and have a full and enriched life alongside.
Lisa Winkle