29 June 2022
DIWP Role Models: Daniel Denness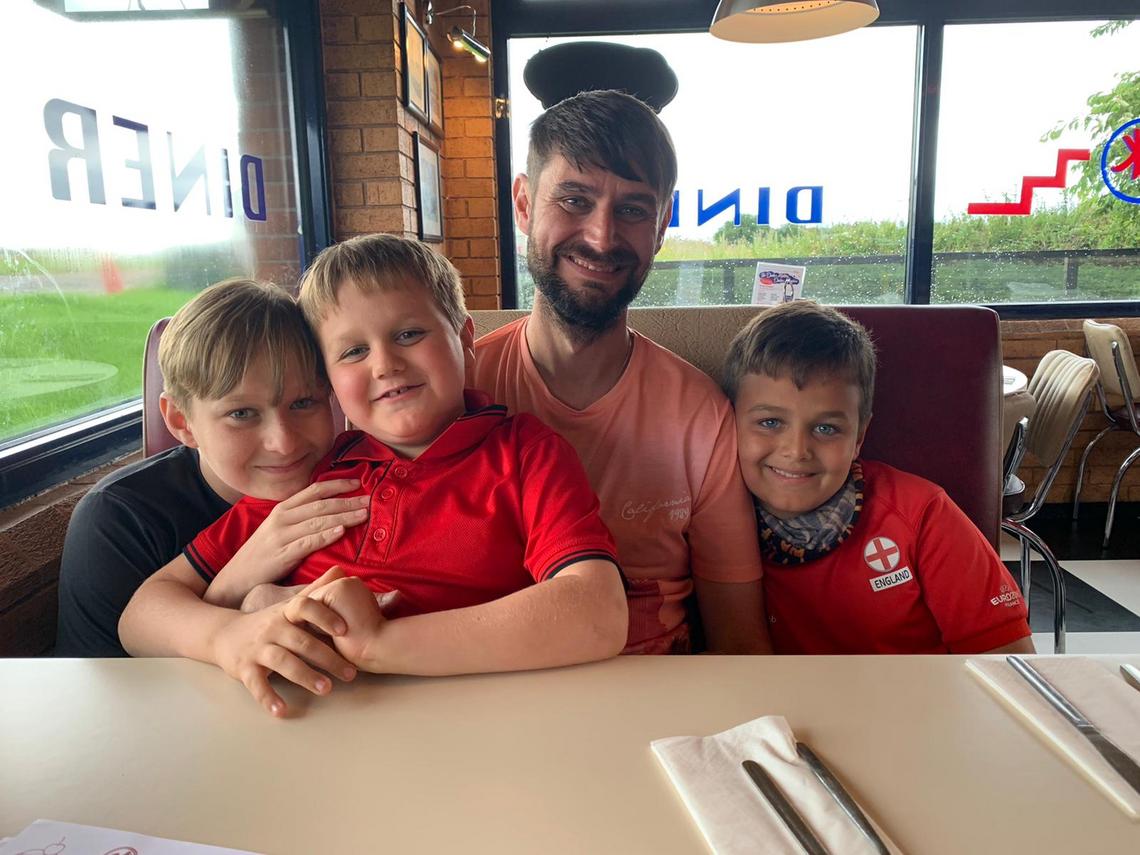 For as long as I can remember, animals have been a part of my life. My nan would take me to local parks in London, we would come back and look for identifications in books. She was one of my first role models. She loved all things natural history.
From about the age of 3 I wanted to be a vet. My whole childhood I was focused on this dream. At any opportunity I would go to zoos, farms, sanctuaries, learning as much as I could. Unfortunately, my school education was not as easy for me. I was repeatedly told if I just concentrated more I would do so much better. I scraped through with Ok GCSEs in spite of this. However, my A-levels where another story.
I was looking at going to university when there was a media frenzy around the TV shows, "Vet school" and "Vets in practice." For every space at university there was over 100 applicants. My current qualifications were not entry grade for the UK. I went abroad to apply for vet school. I was accepted to university there, but my parents could not afford this. So, I came home, not deterred but focused on how I could achieve my dream.
I contacted the RCVS on my return. They suggested that if I trained as a nurse, I would have more chance of being accepted into vet school once I was qualified. So, in 1997 I started this detour journey towards my final goal. I qualified as a vet nurse in 2004 and registered in 2005 due to struggles with the portfolio. I passed with Credit and got the highest of my year for the Practical exam.
At this point in my life, I had bought a house and was about to get married and start a family. Some of my reasons I thought I wanted to be a vet were now the reasons why I loved nursing. So, I decided to stay as a nurse. I loved every aspect of nursing. I was even incredibly lucky to be head nurse in a very progressive clinic that pushed and advocated using nurses to their full legal ability. I completed a schedule 3 course and was soon doing 3 days a week surgery and 2 days consulting, alongside my other duties, supporting the vets in the clinic.
Being a male vet nurse has always been a challenge. Other challenges I have had, I have only recently found out and understood why I have had them. It is in our culture that the man should be the bread winner, that I should be the vet. I would constantly be asked if I was the vet. When I replied I was the nurse, the normal response was "so when are you planning to become a vet?" I found this draining and often would pre-empt such conversations before the clients started them. Introducing myself firmly as the nurse and my colleague as the vet. To this day there is still misconceptions of male vet nurses.
As my career has progressed, I have worked my way up the management "hierarchy", this eased a little, but other concerns I continued to struggle with. Always feeling on the outside of a group, struggling to feel I fit in. Having very passionate emotions and not always controlling them professionally. Yet other times having no emotions where I really should have. As my communication needed to be more supportive and leading, I have struggled to get myself understood. Never feeling good enough in what role I was in, so, as soon as I found this too much I would up and leave. Starting a new role and challenge.
Last year I had an assessment for Dyslexia. Following this assessment, a diagnosis of Dyspraxia and ADHD was made, also, with strong markers for being autistic. Whilst to everyone around me, this did not come as a shock. It was all too much for me and just blew my mind. I have spent the time since learning about neurodiversity and how it effects mental wellbeing. I have always been an advocate for mental health, this has now evolved into a passion for neurodiversity and how it affects our profession. I attended the UK's first Dyslexia show this year. It was like a neurodiversity congress. For the first time in my life, I felt I belonged, and I was understood. So, my goal is to bring this inclusivity into my beloved profession so that we do not need to mask any longer. We have made giant steps already and are on the right path. I hope to be a part of this culture change. The future is exciting.