7 June 2022
DIWP Role Models: Betsy Malamah-Thomas RVN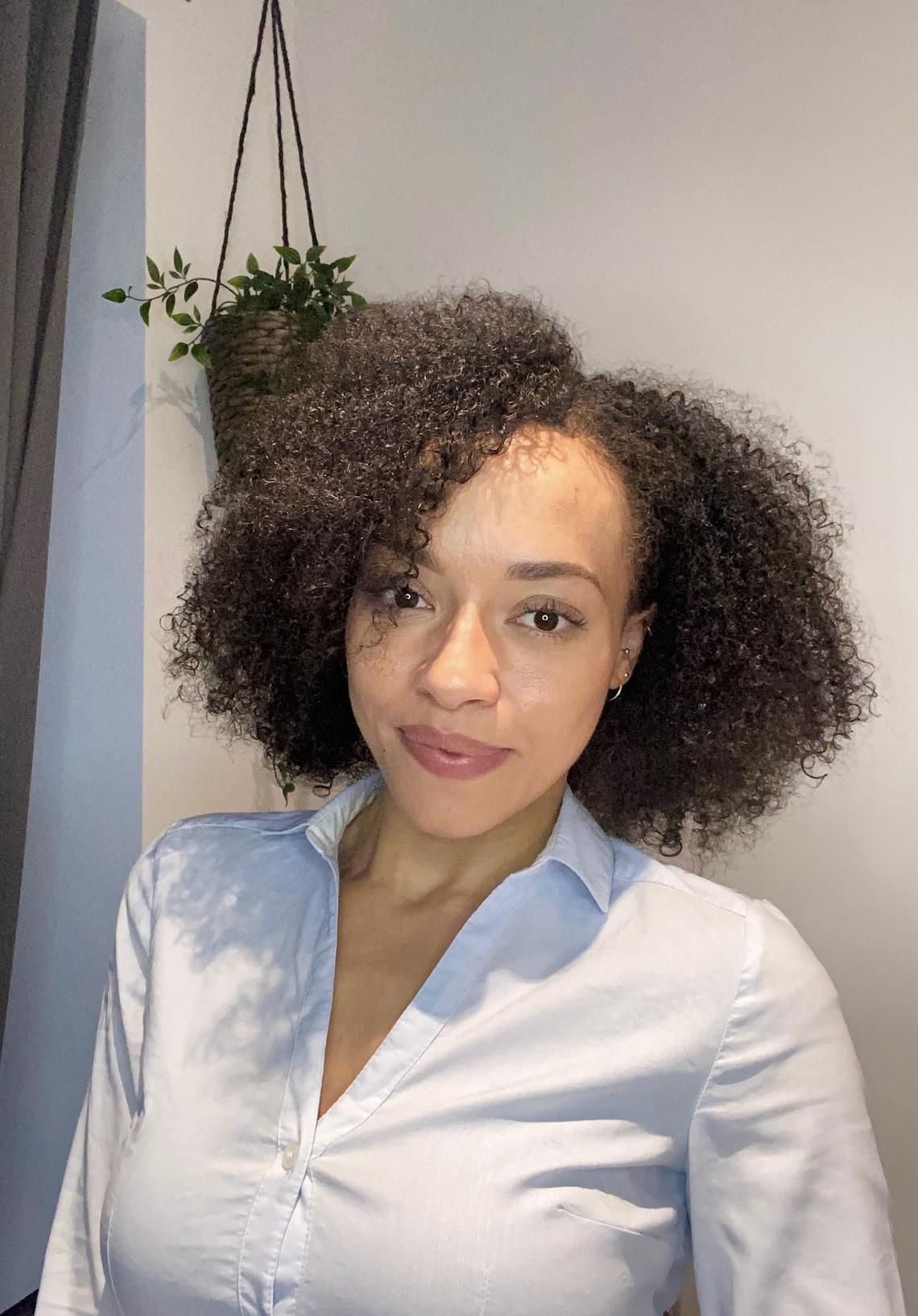 BVNA's President interviews role model Betsy Malamah-Thomas about her career and diversity within the profession.
1. How long have you been working in the veterinary industry and where did your veterinary nursing journey begin?
I've been working in the veterinary industry for 12 years and my nursing career began working as a nursing assistant and receptionist in a small 1st opinion branch practice (which I loved!). I started studying for my Bachelor's degree in veterinary nursing in 2012 at the Royal Veterinary College.
2. Can you tell us a bit about what you have achieved so far in your career as a veterinary nurse?
I've been lucky enough to be able to gain experience in a variety of practices, from a first opinion start-up, charity and referral which allowed me to develop my skills as an RVN. I have also enjoyed the experience of being a Clinical Coach and mentor for student nurses. Further study has led me to complete post-graduate qualifications in my areas of interest (anaesthesia and ECC) in addition to an MSc in Business Management focusing on Project Management. Studying for a non-veterinary post-graduate qualification gave me an interesting insight into other industries which, so far, has proved beneficial in my career. I really think learning from other industries and professions is invaluable.
My current role, as Nursing Manager, involves overseeing a large nursing team and assisting in the operational management of a busy 24hr hospital in London.
3. What are you hoping to achieve over the next few years and why?
Being in a position to be able to make a difference to patient care and be a part of nurse development is really important to me. I hope to continue developing as both an RVN and a leader representing veterinary nurses and ensure that I try to explore any opportunities that may come my way.
4. If you had to choose three words to describe you in your role as a veterinary nurse, what would they be?
Pro-active, empathetic and creative.
5. What do you find most challenging about working as a veterinary nurse and why?
I would have to say being faced with more traditional views and the 'we've always done it this way' mentality can be difficult to overcome in practice when you're trying to bring about positive change. In addition, the challenges veterinary nurses can face in not being utilised to the best of their ability and progressing into leadership roles. Having said this, things are changing and on the up! There are many RVNs, initiatives and projects, such as VN Futures, looking to drive really positive change and transform the future of veterinary nursing.
6. Why do you think practice culture is important?
Well, in short… what happens when you work somewhere, and the culture is 'spot on?' I know for me – I want to turn up to work, I want to engage and most importantly I enjoy what I do.
Workplace culture is a huge topic, but I truly believe having the right culture drives productivity and therefore has a hugely positive impact on both patient and client care which is what we should all be striving for in our roles as veterinary nurses.
7. Why do you think diversity, inclusivity and widening participation are so important in the veterinary profession?
Despite the challenges we face, the veterinary profession is a rewarding and developing one and therefore we just have to understand how crucial diversity and inclusivity is when shaping the future of veterinary medicine. Embracing our differences, irrespective of our backgrounds, and tapping into a wider and more diverse pool of knowledge needs to become the 'norm' if we want to drive the profession forward. I worry that without creating a more diverse and inclusive workforce talented individuals will be less inclined to speak up and put ideas forward which only holds us back.
8. What one piece of advice would you give to someone just starting in the profession?
Progression looks different for everyone and ultimately is what drives and makes you happy. The world really is your oyster once you qualify as an RVN, there are so many transferrable skills we gain from training and working as veterinary nurses that often get forgotten!
9. If you had to pick one thing that you love most about veterinary nursing, what would it be and why?
I love being able to make a difference to hospitalised patients – small things such as gaining their trust little by little each day, spending a little extra time grooming a really poorly recumbent patient or feeding them outdoors in the fresh air during a long hospital stay. It all makes a difference and feels amazing when they recover and can be discharged to their owners.
Betsy Malamah-Thomas MSc BSc (hons) NCert (Anaesth&ECC) RVN