20 November 2020
BVNA Awards
The BVNA awards evening took place on Saturday the 10th of October 2020, during our BVNA This Is Us 2020 virtual event. We previously announced a number of new awards to recognise veterinary professionals who have excelled in the past year.
The finalists for each category were invited to attend our virtual awards evening, as well as all registered delegates for our virtual event. The evening kicked off with an amazing keynote speaker, Dr Jane Goodall DBE, followed by the announcement of our award winners. The event was also live streamed via our Facebook page and you can catch up on the evening here.
VNJ Writer of the Year Award
This award was for articles, published in our VNJ between September 2019 and August 2020, which encouraged positive change and discussions or improved clinical standards in practice.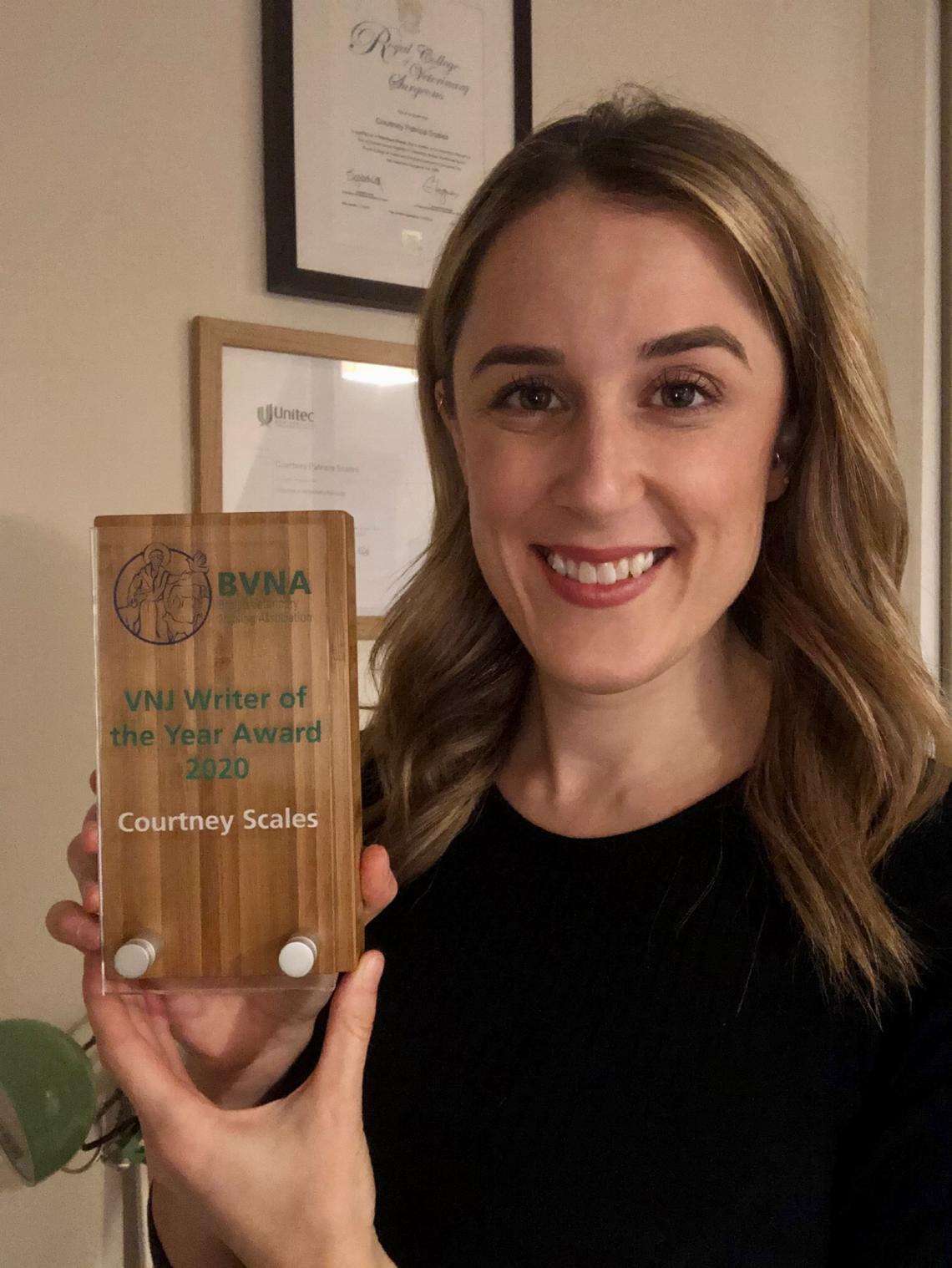 Congratulations to Courtney Scales, the winner of our VNJ Writer of the Year Award.
Courtney co-wrote 3 articles on Brachycephalic Anaesthesia, helping RVNs through the anaesthesia period, encouraging protocol changes and improving confidence in practice. Well done Courtney!
Courtney is originally from New Zealand where she trained and qualified, and has been working as a Veterinary Nurse since 2007. After working in a number of small animal clinics there, an anaesthesia passion took her to a large referral hospital in Australia in 2015. In 2016, she came to the UK and is now an Anaesthesia RVN at the Royal Veterinary College.
Courtney completed her Nurses Certificate in Anaesthesia in 2017 and throughout her studies, she started Veterinary Anursethesia on various social media platforms to share anaesthesia tips. She has written a number of articles and enjoys speaking to Student Veterinary Nurses and Registered Veterinary Nurses on anaesthesia.
St Francis Award
This award was for nurses, either in clinical practice or diversified, who recently went above and beyond for their team, patients, colleagues and for our profession.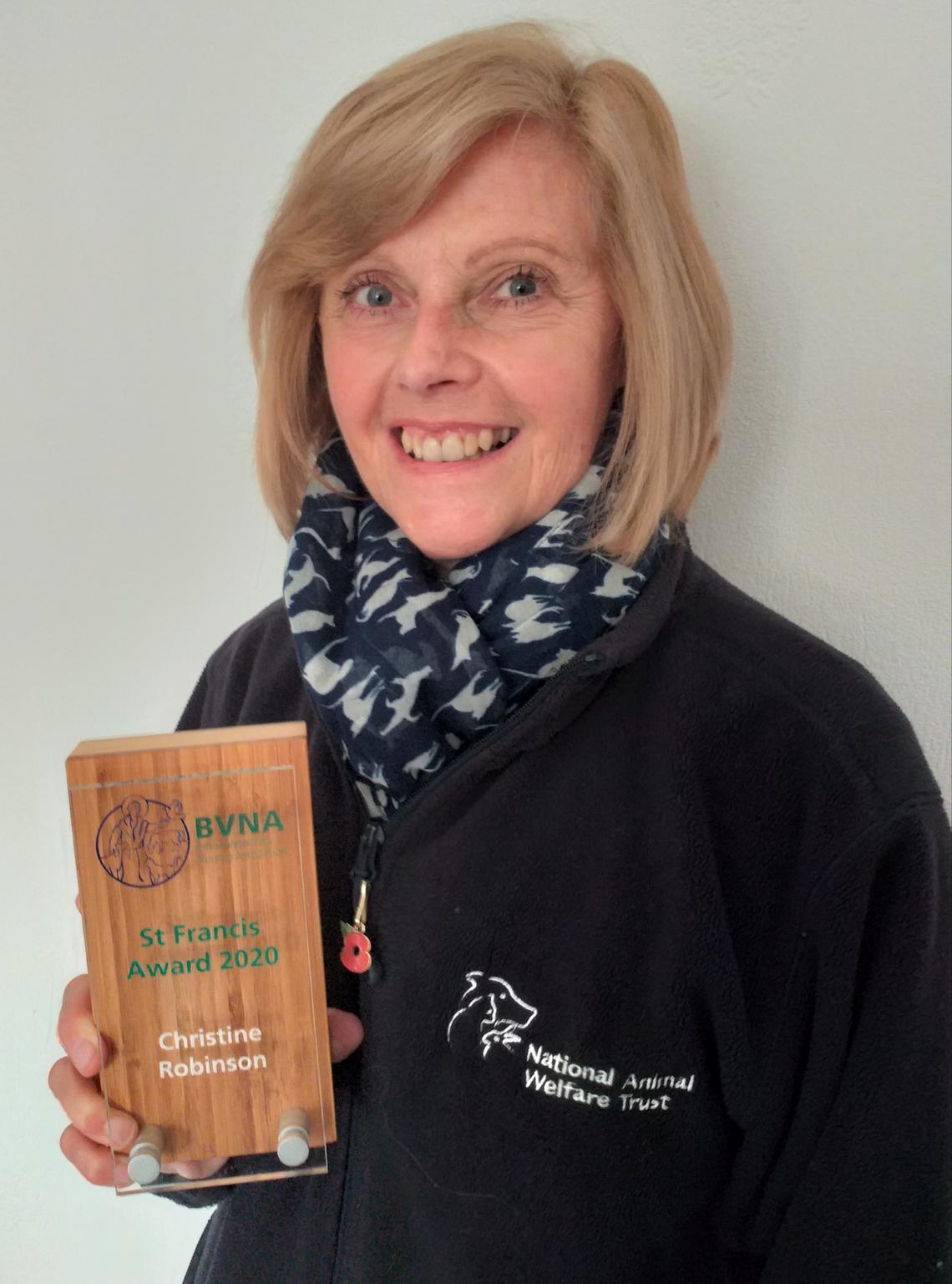 Congratulations to Christine Robinson, the winner of our St Francis Award.
Christine truly epitomizes what a veterinary nurse is and is a positive role model to others. Well done Christine!
Christine has devoted her life to veterinary nursing and started her career helping to set up the practice for Bradley Viner. She then went on to the Beaumont Animals Hospital at the RVC. Christine now still works clinically , but with the National Animal Welfare Trust in Watford. Throughout the pandemic, she has continued to dedicate herself to the animals in her care.
Help in the Community Award
This award was for nurses who went above and beyond to help others during the Covid-19 pandemic, including animal owners and their clinical teams.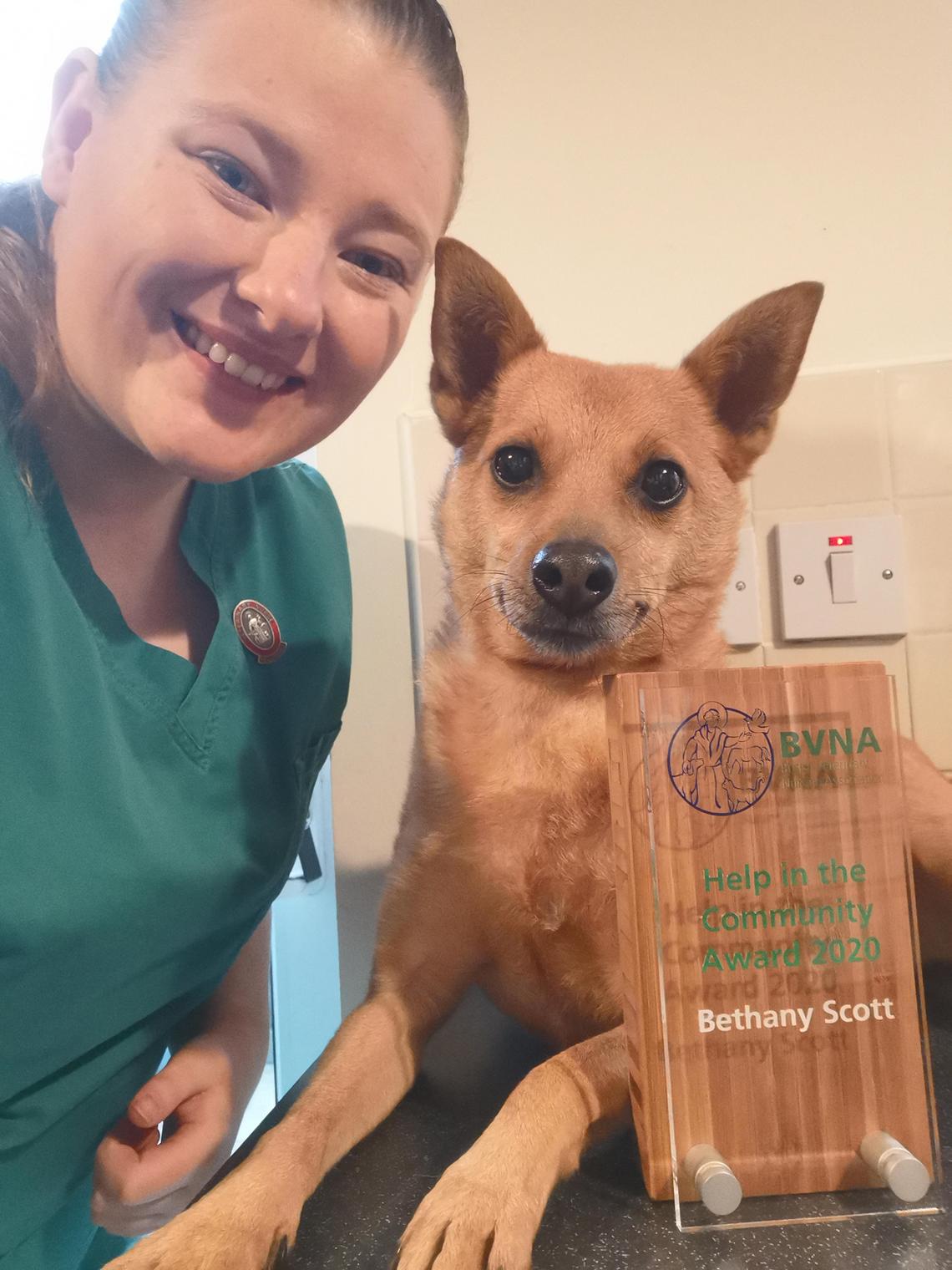 Congratulations to Beth Scott, the winner of our Help in the Community Award.
During the pandemic, Beth was still working as an RVN but also headed up a team who cut and sewed over 1500 scrubs for the local hospital. She spent every spare hour measuring, cutting and stitching, and also making special scrubs for the children's wards. Not only did she provide a vital resource to the NHS, but she also provided a reason for patients to smile too.
An inspiring individual, going out of her way to help others, and always striving to improve the lives of both animals and humans. Well done Beth!