5 January 2021
BVNA and AVA Learning Pathway in Anaesthesia – Registrations opening soon!
Following its launch at BVNA This Is Us 2020, registrations will soon be opening for BVNA's brand new Learning Pathway in Anaesthesia, proudly partnered with the Association of Veterinary Anaesthetists (AVA) and with the kind support of Dechra.
What is the Learning Pathway in Anaesthesia?
The Learning Pathway in Anaesthesia combines the provision of a bite-sized course designed by leading subject experts at AVA, with access to discounted AVA Membership (or BVNA Membership, if you are already an AVA Member) and therefore future specialised CPD opportunities to those who successfully complete the course.
The aims of the Learning Pathway are to increase veterinary nurses' confidence and involvement within anaesthesia – an area where RVNs can have a significant impact on patient care. Course development has been driven by a team of passionate and dedicated RVNs and veterinary anaesthetists, and designed specifically to meet the needs of RVNs.
Hear from our Learning Pathway Course Partners:
"I am delighted to have been able to support the development of the Learning Pathway in Anaesthesia designed as a collaboration between the BVNA, AVA and Dechra.
The Pathway is a bite-sized course designed for nurses at any point in their career covering topics such as patient safety, patient preparation and induction and maintenance of anaesthesia. The course content has been designed and produced by a fantastic team of veterinary nurse and veterinary surgeon anaesthetists led by our AVA nurse representative Vicky Ford-Fennah.
I would like to personally thank the contributions made by Vicky and her team to develop the course content, as well as to BVNA for their technical and development support, and of course to Dechra for their course sponsorship and input into the content development.
I do hope that everyone that participates in the Learning Pathway finds it a useful one and most importantly enjoys it!"
Carl Bradbrook – AVA President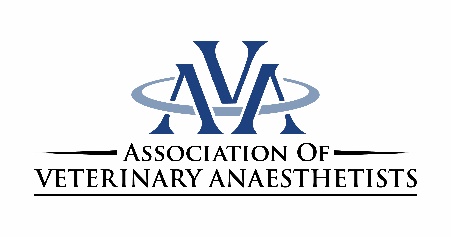 "Anaesthesia and analgesia are fundamentally important parts of veterinary practice and are undertaken daily. We know that providing a good anaesthesia service for all of your patients from healthy, elective neuter patients to the sickest emergency case is vitally important to the whole veterinary team and we know that these situations can sometimes be stressful. The array of considerations, different medication options and monitoring modalities in anaesthesia and pain management can be challenging to navigate.
At Dechra we fully support a team approach to anaesthesia and want everyone involved, from the patient themselves to the vets and nurses providing the anaesthetic to have the best anaesthetic experience possible. We were thrilled to be able to partner with the BVNA and AVA to produce an online Anaesthesia Learning Pathway Course specifically designed for Veterinary Nurses. We hope that this course will help nurses from all types of practices all of the UK and Europe to develop their skills and become more confident in all aspects of anaesthesia."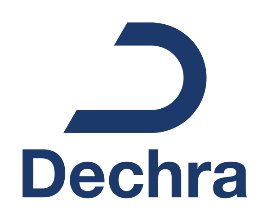 Key course details:
15 hours of interactive and engaging CPD, which you will have 6 months to complete.
4 modules to cover the full journey of a patient undergoing anaesthesia:

Patient Safety and Human Factors
Pre-Anaesthetic Preparation of Patient and Equipment
Anaesthetic Induction and Maintenance
Patient Recovery

If enrolling from the UK, you must be an RVN to enrol (or equivalent, if enrolling from the EU).
No prior reading is required – the course is designed to cover the fundamentals before introducing more technical knowledge.
Cost:
£75 for BVNA & AVA members
£160 for non-members*
*A special rate of £99 is also available for non-members wishing to register for BVNA Membership at the same time as enrolment.
How do I sign up?
Please refer to the BVNA website for further details, and register your interest using this link to be kept up to date as registrations for the course open. If you have already registered your interest, more information will be sent out to you shortly.
If you should have any questions, please feel free to contact Charlotte Bullard (BVNA Education Manager) at charlotte@bvna.co.uk.
Keen to learn more about anaesthesia in the meantime?
Why not sign up to our "Anaesthesia for Brachycephalic Patients" CPD webinar on Wednesday 13th January? Organised by BVNA Regional Representative Emma Gerrard RVN and kindly supported by Dechra, the webinar will be presented by Claire Woolford RVN VTS Anaesthesia & Analgesia, and will cover safe protocols for brachycephalic anaesthesia from preparation to recovery.
The webinar will also provide further details on the Learning Pathway in Anaesthesia. For more information on this CPD event, please refer to the BVNA website here.